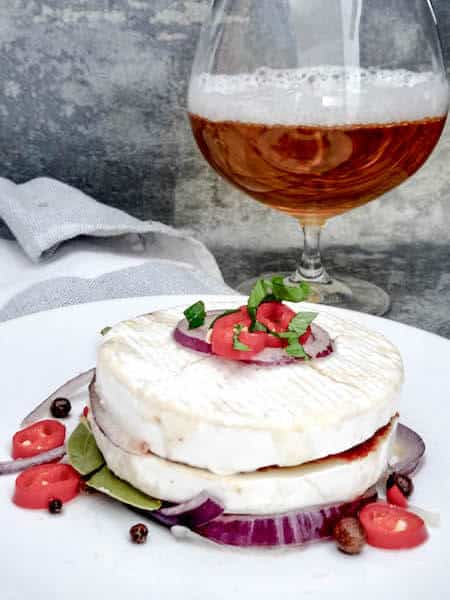 Marinated Camembert, Czech style.
tasteisyours, 2 years ago
0
2 min

read
152
Marinated Camembert is one of the most favorite appetizers which are coming from Czechia (if you are not sure which country it is, it was called the Czech Republic in the past). The preparation is very easy and will not take more than 15 minutes. The tricky part is that you have to leave it in a fridge to mature, for at least 7 days 🙂 But don't worry, it will be definitely worth. Also, you will have some time to buy a good Czech beer which will be perfectly matching this dish. Enjoy and please let me know when you try it by posting your picture on Instagram and using #tasteisyours hashtag.
[ingredients title="Ingredients"]
2 pieces of Camembert cheese
3-4 pieces of bay leaves
Allspice
Whole black pepper
6 garlic cloves
3 red chilies
2 pieces of red onion
500 ml of sunflower oil
100 ml of a good olive oil
Ground red paprika
[/ingredients]
[directions title="Directions"]
Slice the camembert into a half and set aside. Deseed and cut the red chilies into half and slice the red onions.
In a bowl mix the ground red paprika and pressed garlic.
Smear the mixture on the camembert. On top of two pieces place a small amount of sliced red onion and the chilies and cover with the other half of the cheese. Press well.
On the bottom of your jar place the bay leaves, black pepper, and allspice. On top of the spices place a good amount of red onion and chilies. Then place in the first camembert and repeat the whole setup with the second one as well.
Once the cheese is in the jar cover it with the leftover red onion and chilies.
Now you can pour in both of the oils. Please note that the cheese has to be fully covered with the oil.
Close the jar and place it in the fridge for at least 7 days. (make sure that before serving you cool down your beer as well)
[/directions]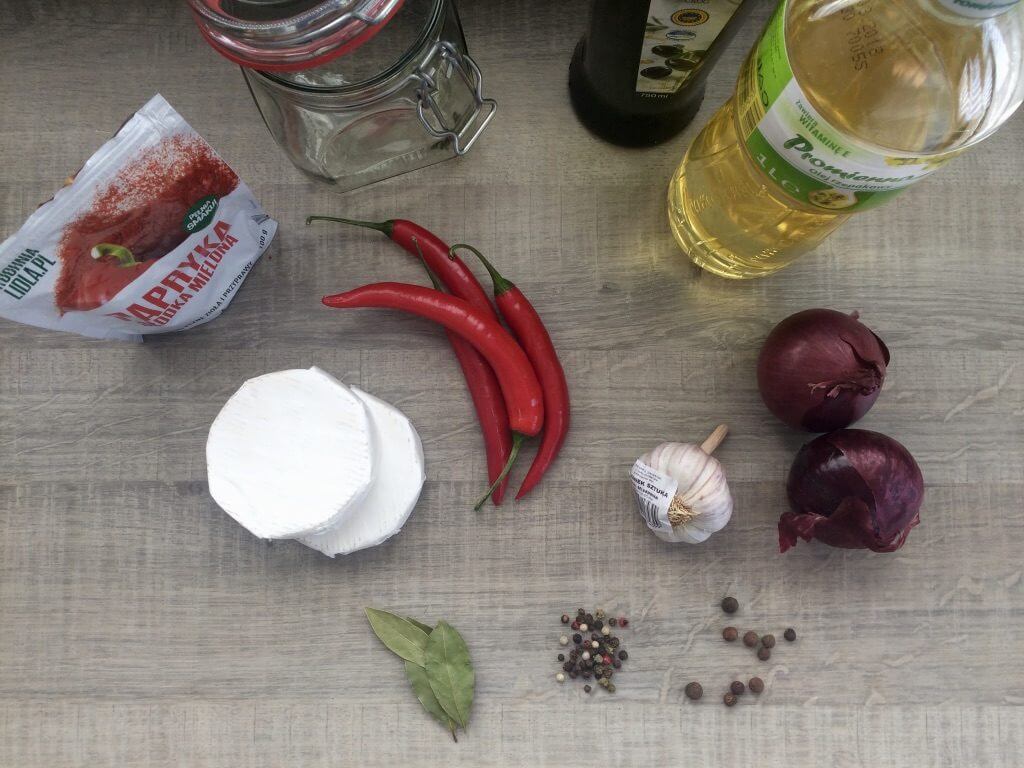 Related posts
Meet the Author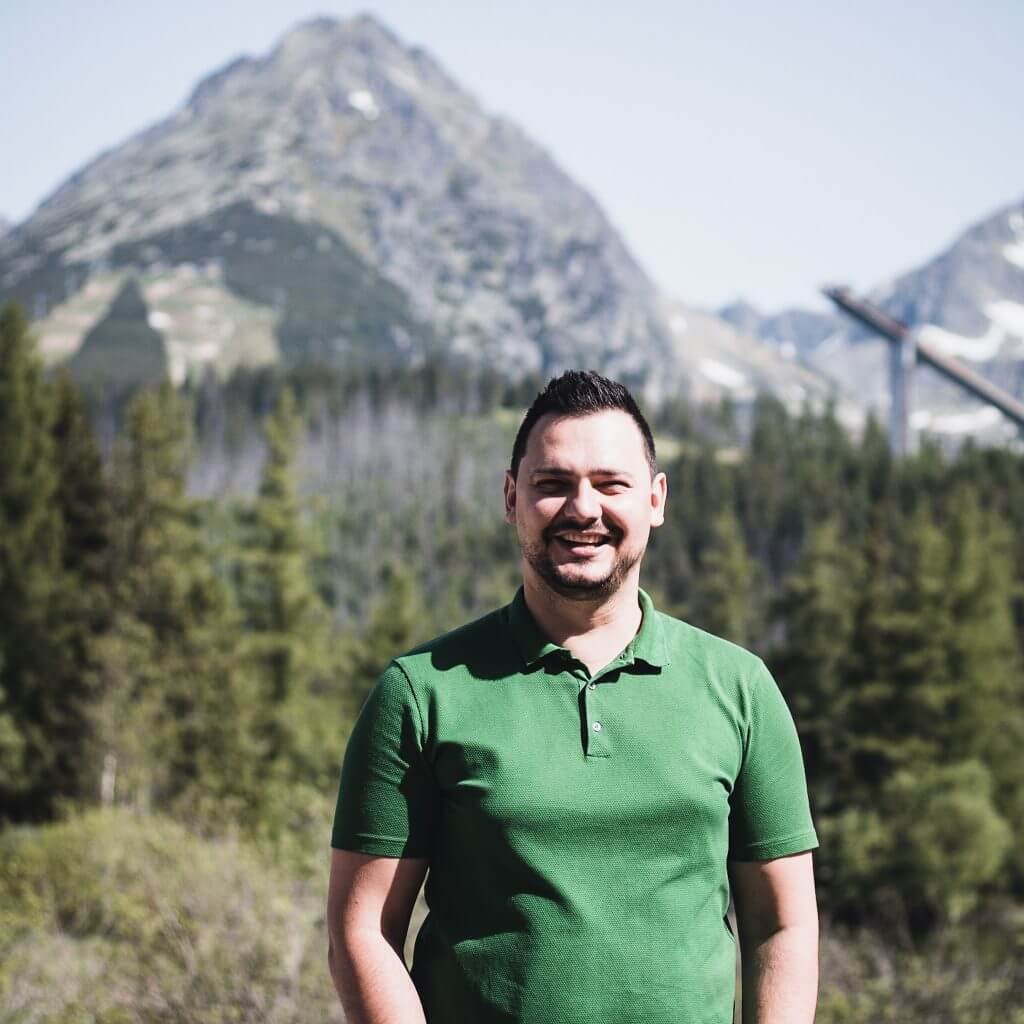 Life is great, cheese makes it better...
Hi, my name is Jan and I am the creator of Taste Is Yours. A food blog were I share my most favorite recipes and food related stories...
Learn more
Subscribe now!
* You will receive the latest news and updates once a new recipe goes live!