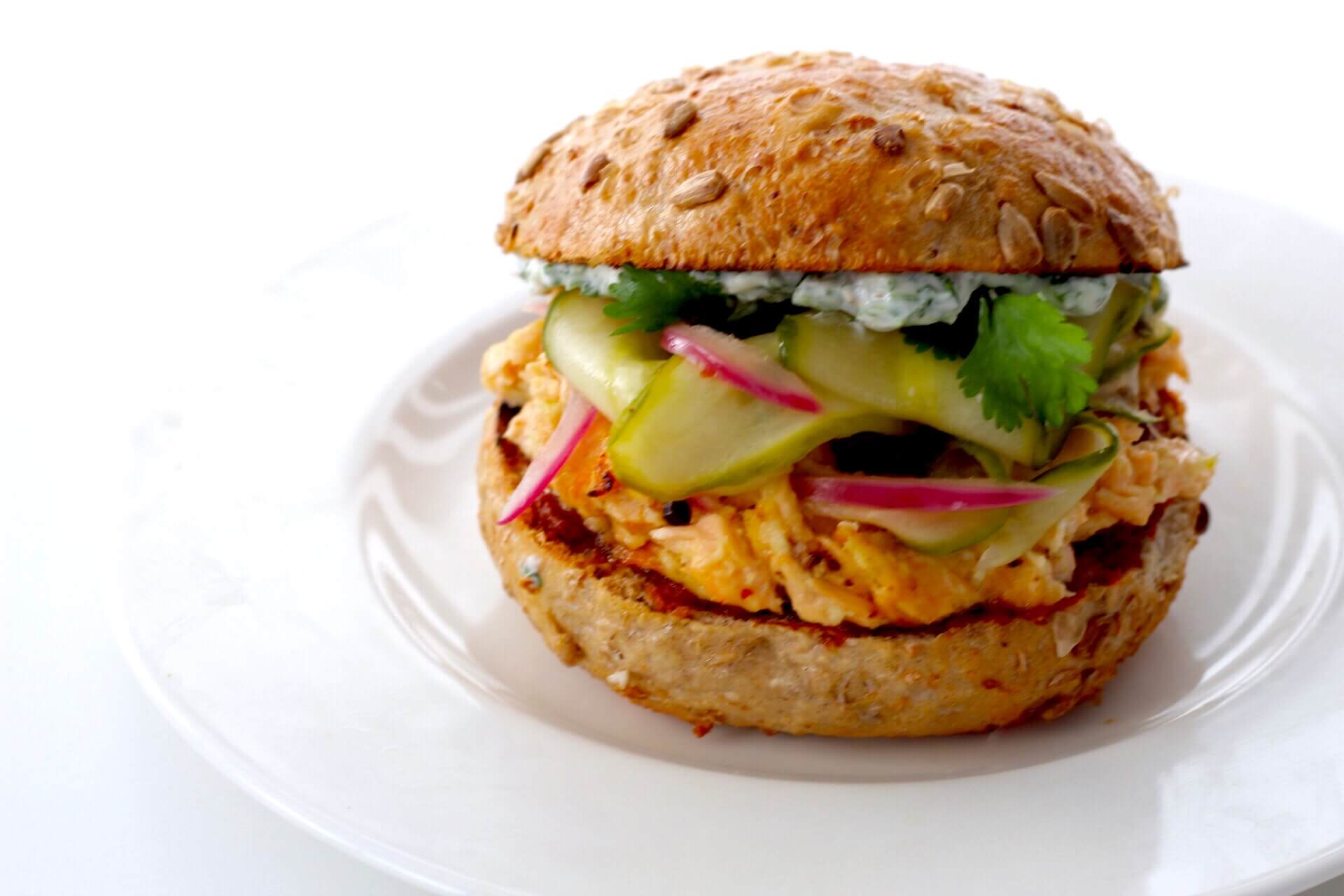 Salmon burger with lemon grass and ginger.
tasteisyours, 2 years ago
0
3 min

read
126
WARNING: This is not my original recipe.
Salmon burger with lemon grass and ginger.
I found this recipe on Pinterest during my usual food photography check. The pictures looked pretty awesome so I check out the recipe as well. The preparation time is quite long as you have to prepare all the sauces, and pickles in advance, but when you taste it, your taste buds will explode. There are so much flavor and textures that you will be amazed, and you will want more and more. So in case you have at home some leftover salmon or want to taste something really cool, then definitely try this recipe.
[ingredients title="Ingredients"]
500g salmon fillet
1 teaspoon salt
freshly cracked black pepper
2 stalks lemongrass
2,5cm piece of fresh ginger, peeled
zest and juice from 1 lime
1/4 cup + 1 tablespoon mayonnaise
1/2 teaspoon red pepper flakes
3 tablespoons oil
3 tablespoons ground flax
1/2 cup rice vinegar
1/2 cup water
1 tablespoon coriander seeds
one tablespoon peppercorns
1 tablespoon honey
cucumber, ribboned
1/4 red onion, thinly sliced
1/2 cup sour cream or creme fraiche
1/4 cup cilantro, minced
1/4 teaspoon salt
freshly cracked black pepper
2 burger buns, toasted
roasted red chili paste
[/ingredients]
[directions title="Directions"]
Preheat the oven to 350 degrees. Place the salmon on a parchment lined baking sheet and sprinkle with the salt and pepper. Bake in the oven for 10-15 minutes until just cooked through, but still pink and moist.
Remove from the oven and set aside to cool.
Meanwhile, trim the lemongrass stalks, keeping only the bottom 5-7 cm. Remove the outer leaves and finely chop the tender core. Place the chopped lemongrass and ginger in a spice grinder and grind until it begins to form a paste. Add the lime zest and juice, mayonnaise and red pepper flakes and blend until combined. Transfer to a medium bowl. Once the salmon has cooled, break it into medium sized pieces, removing any bones and discarding the skin. Add the salmon and the ground flax to the bowl with the mayonnaise mixture and stir to combine.
Heat the oil in a skillet over medium heat. Shape the salmon cakes into patties about 8cm in diameter and 2,5cm thick. Fry until golden brown on both sides. Remove from the pan and place on a cooling rack.
Combine the vinegar, water, spices and honey in a small pot and gently bring to a simmer. Remove from the heat. Place the ribboned cucumber and red onion in a bowl and pour the warm vinegar over the top. Allow the cucumber and onion to pickle for 5 minutes before removing them from the liquid and setting aside.
Whisk together the sour cream, cilantro, salt and pepper.
Spread one half of each bun with the roasted red chili paste. Place a salmon burger on each bun and top with the cilantro cream and pickled cucumber and red onion. Enjoy!
[/directions]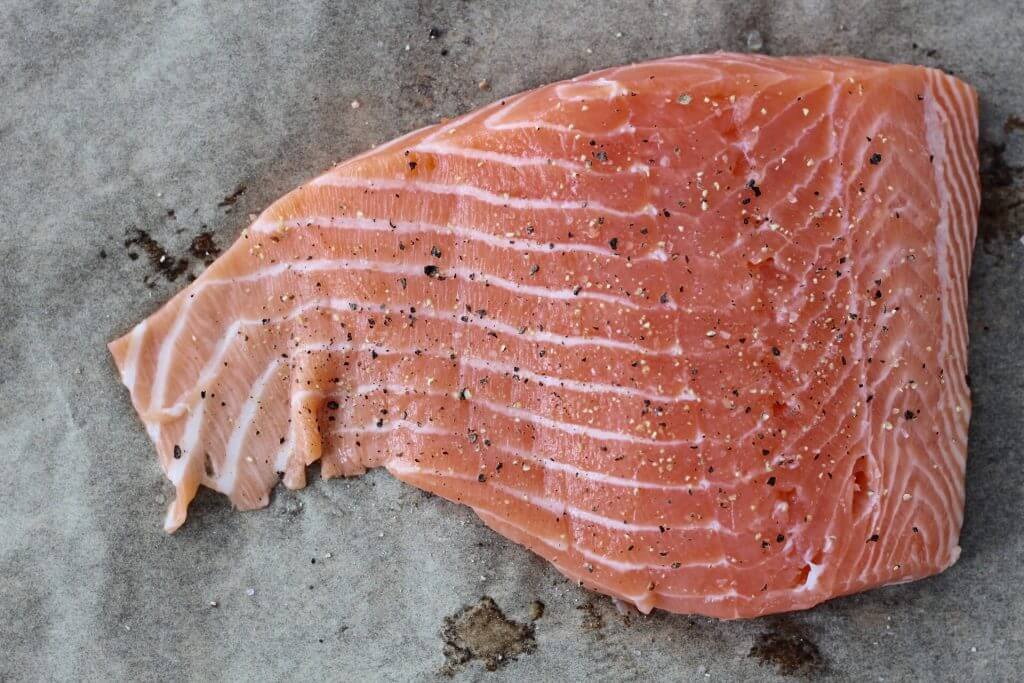 Related posts
Meet the Author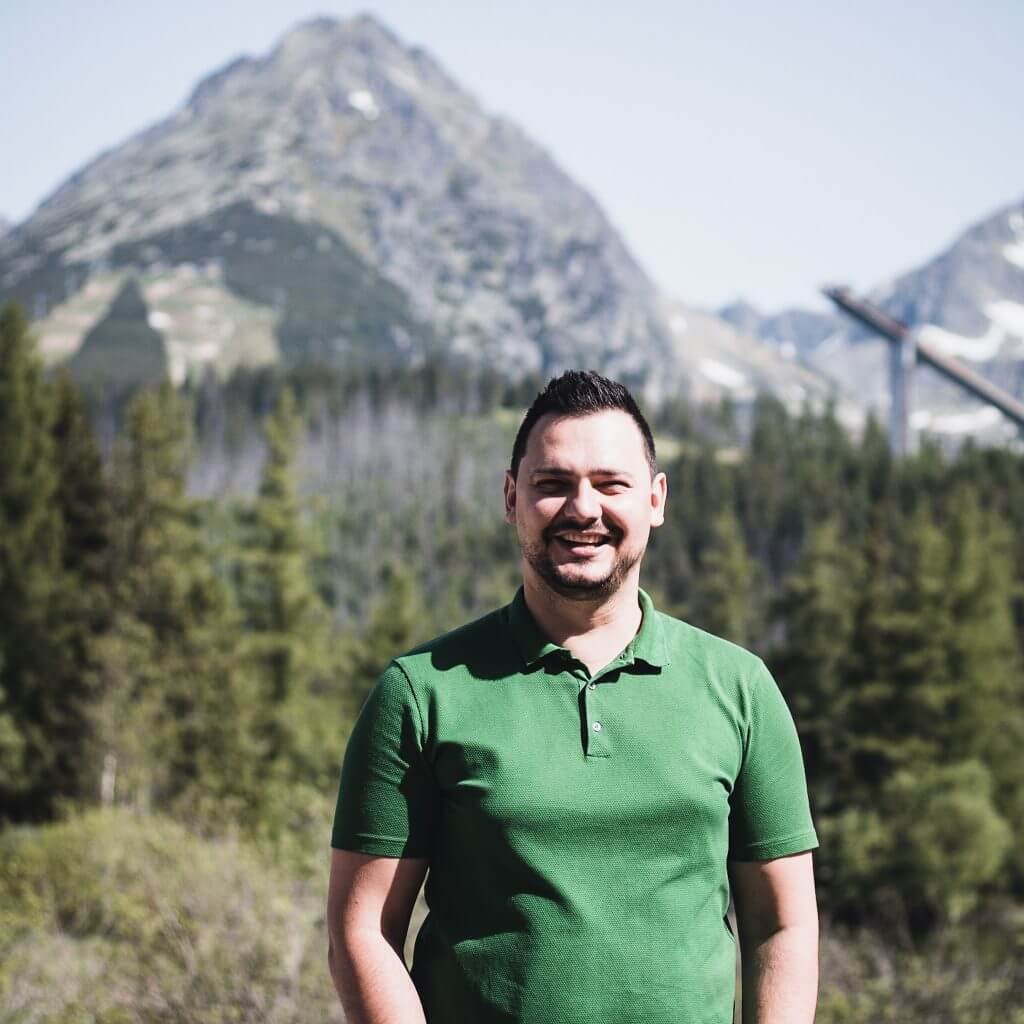 Life is great, cheese makes it better...
Hi, my name is Jan and I am the creator of Taste Is Yours. A food blog were I share my most favorite recipes and food related stories...
Learn more
Subscribe now!
* You will receive the latest news and updates once a new recipe goes live!