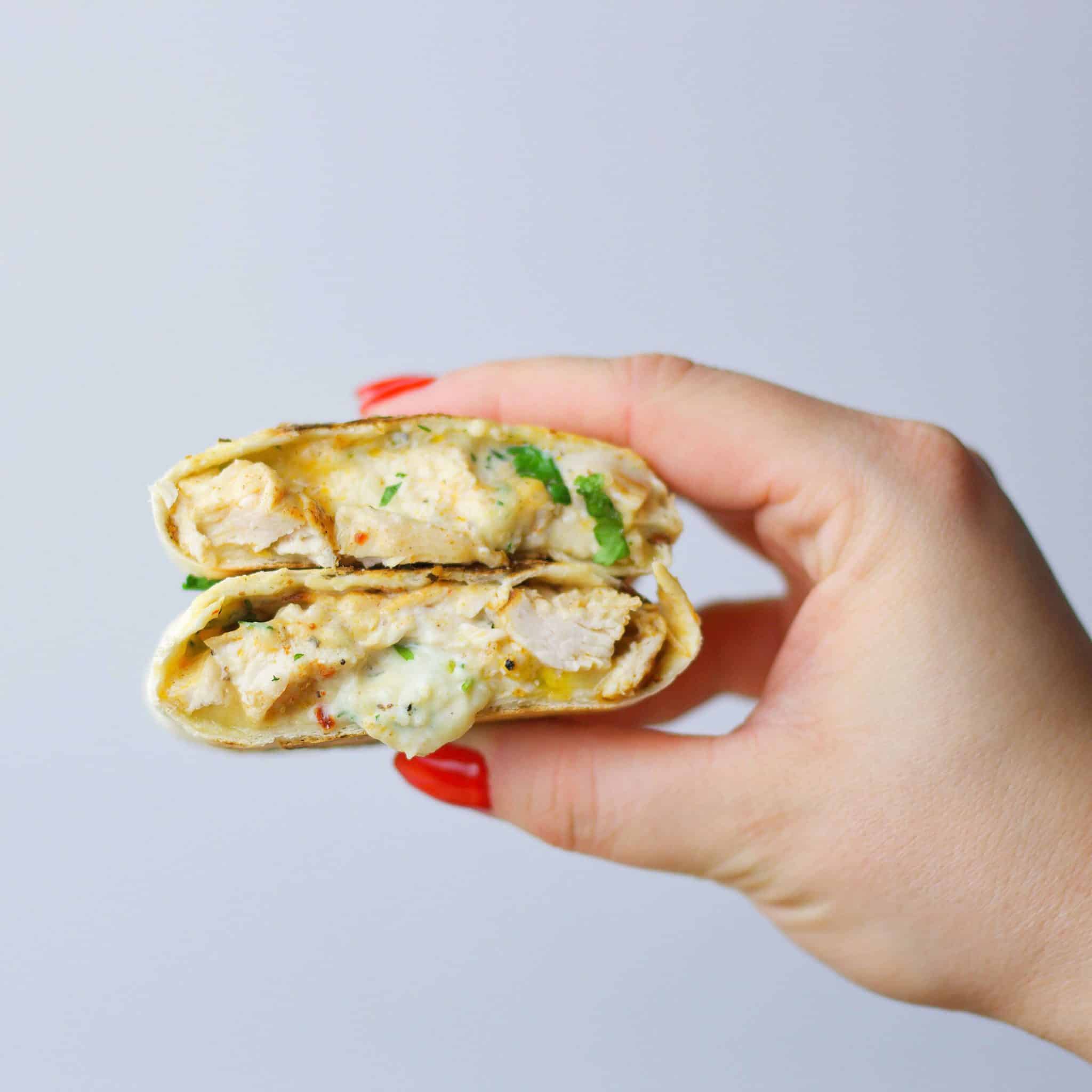 Wraps with grilled chicken and ranch dressing
tasteisyours, 1 year ago
0
2 min

read
124
Wraps with grilled chicken and ranch dressing.
This is another super easy recipe which is ready in less than 15 minutes. Also, I have added the recipe to the ranch dressing so you do not need to buy the one from the store. This one is definitely healthier. Enjoy 🙂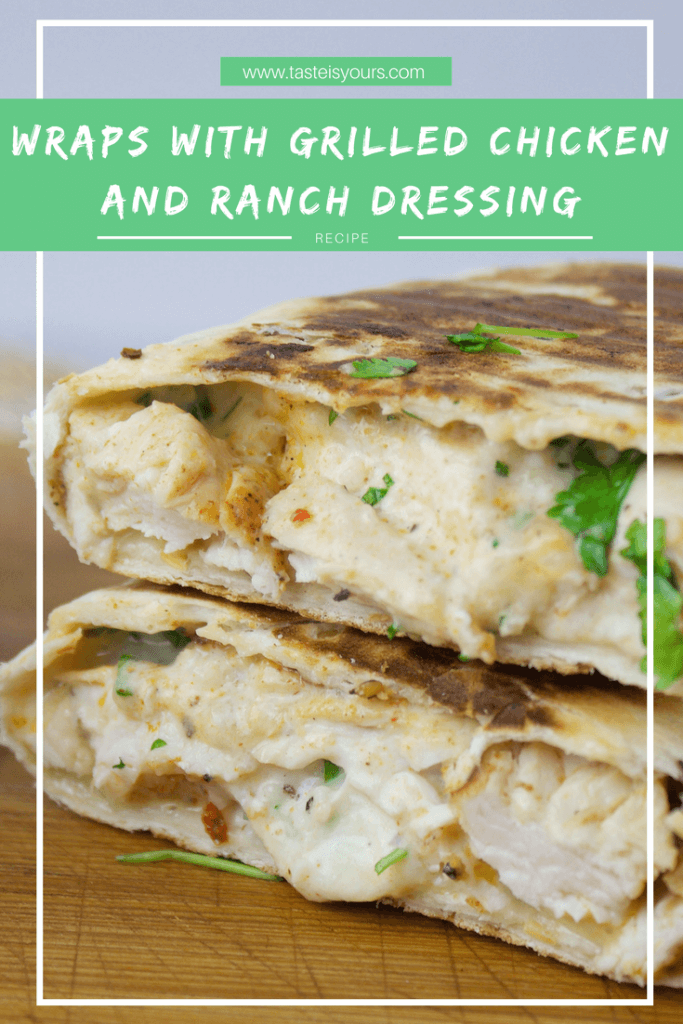 Wraps with grilled chicken and ranch dressing.
[ingredients title="Ingredients"]
250g of chicken breast (this serves 2 portions)
Seasoning for the chicken (I mixed 1 teaspoon of paprika, 1 teaspoon of black pepper and 1/2 of salt, and 1/2 teaspoon of Herbes the Provence seasoning).
100g of yellow cheddar cheese (optionally you can use gruyere, gouda or harder mozzarella)
Bunch of fresh coriander leaves
4 tortilla wraps
100g of plain white yogurt, greek type
25ml of double cream
2 tablespoons of fresh dill (or 1 tablespoon of dried one)
2 tablespoons of fresh parsley (or 1 tablespoon of dried one)
1 teaspoon of garlic powder
1 teaspoon of onion powder
Pinch of salt
Pinch of black pepper
1/2 teaspoon of olive oil
[/ingredients]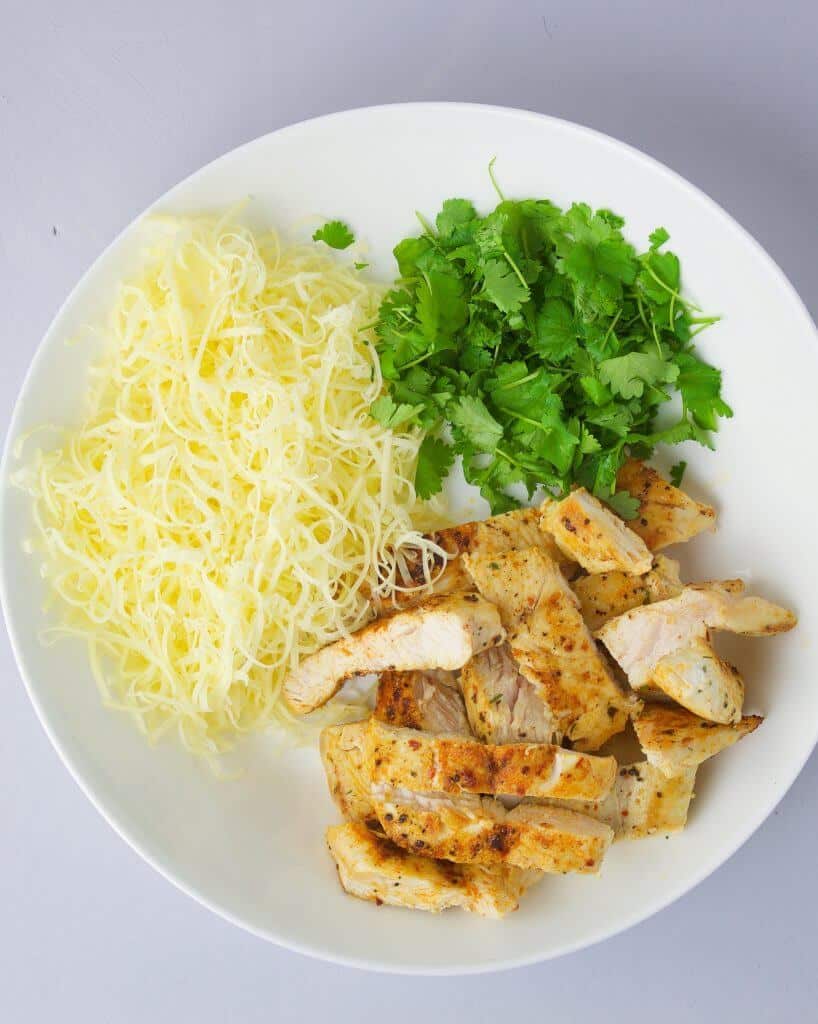 [directions title="Directions"]
Heat up a grill pan, or a bigger saucepan and add 1/2 teaspoon of olive oil. Season the chicken breasts with your favorite seasonings and place on the grill pan. Grill the chicken breast for 3-4 minutes per side or until the chicken is cooked through. Once ready slice into smaller pieces.
Meanwhile, chop the fresh dill, the parsley and mix with the white yogurt and the double cream. Add the garlic and onion powder and mix well until all the ingredients are combined. Season with salt and black pepper according to your taste.
Grate the cheese and chop the fresh coriander leaves.
Place the tortilla wraps on a flat surface, add the meat, chopped coriander and sprinkle with the grated cheese. Drizzle with 1 tablespoon of the ranch dressing and fold into a burrito shape.
Grill the tortillas on the grill pan for about 2-3 minutes per side on a medium heat.
Enjoy 🙂
[/directions]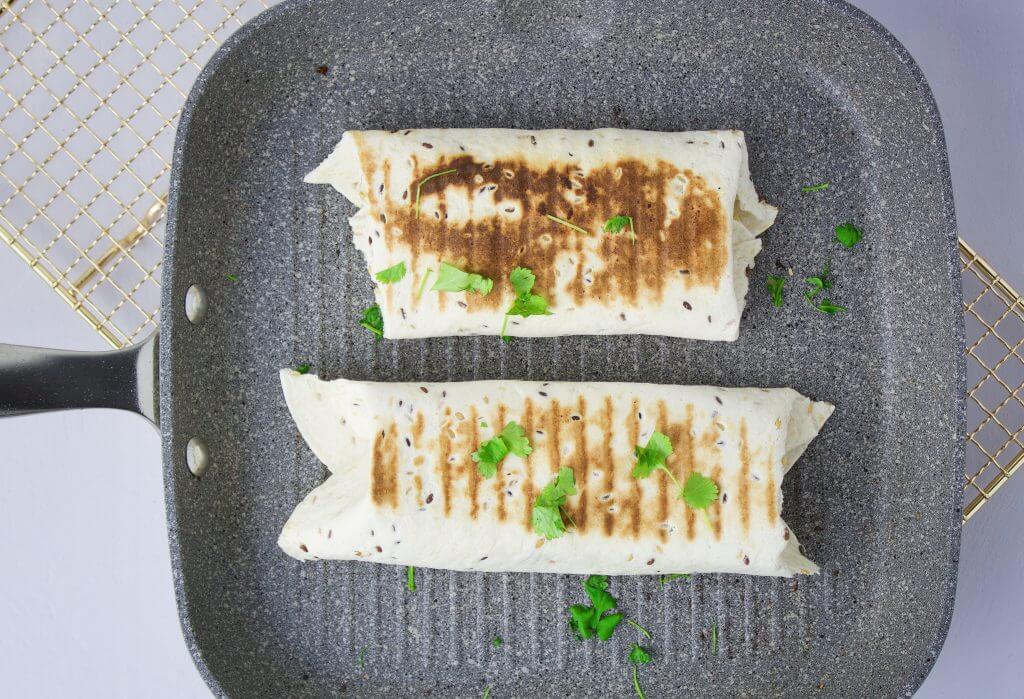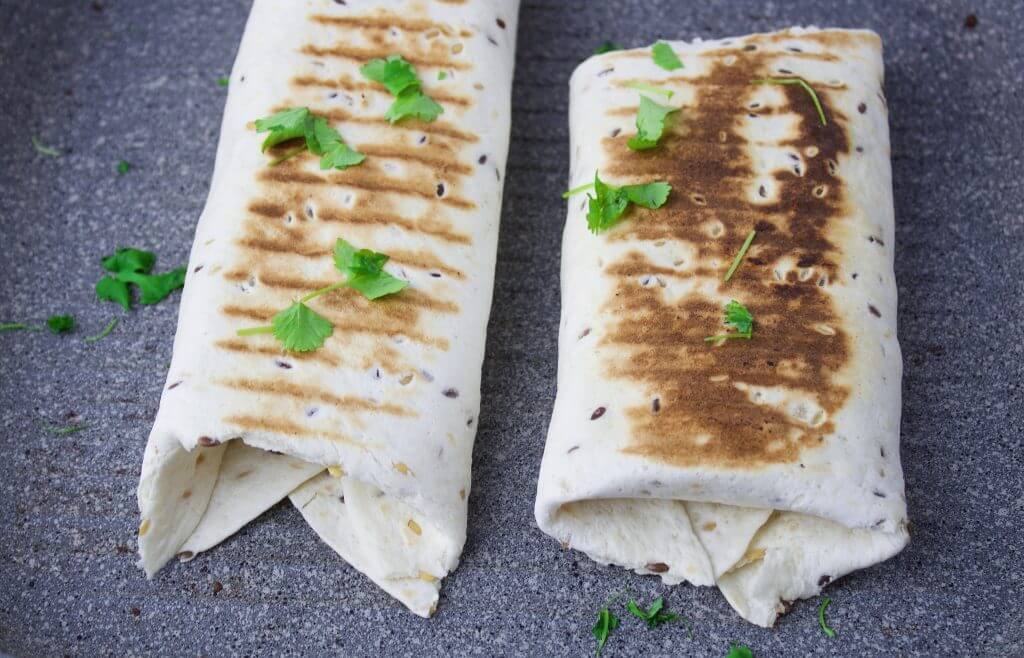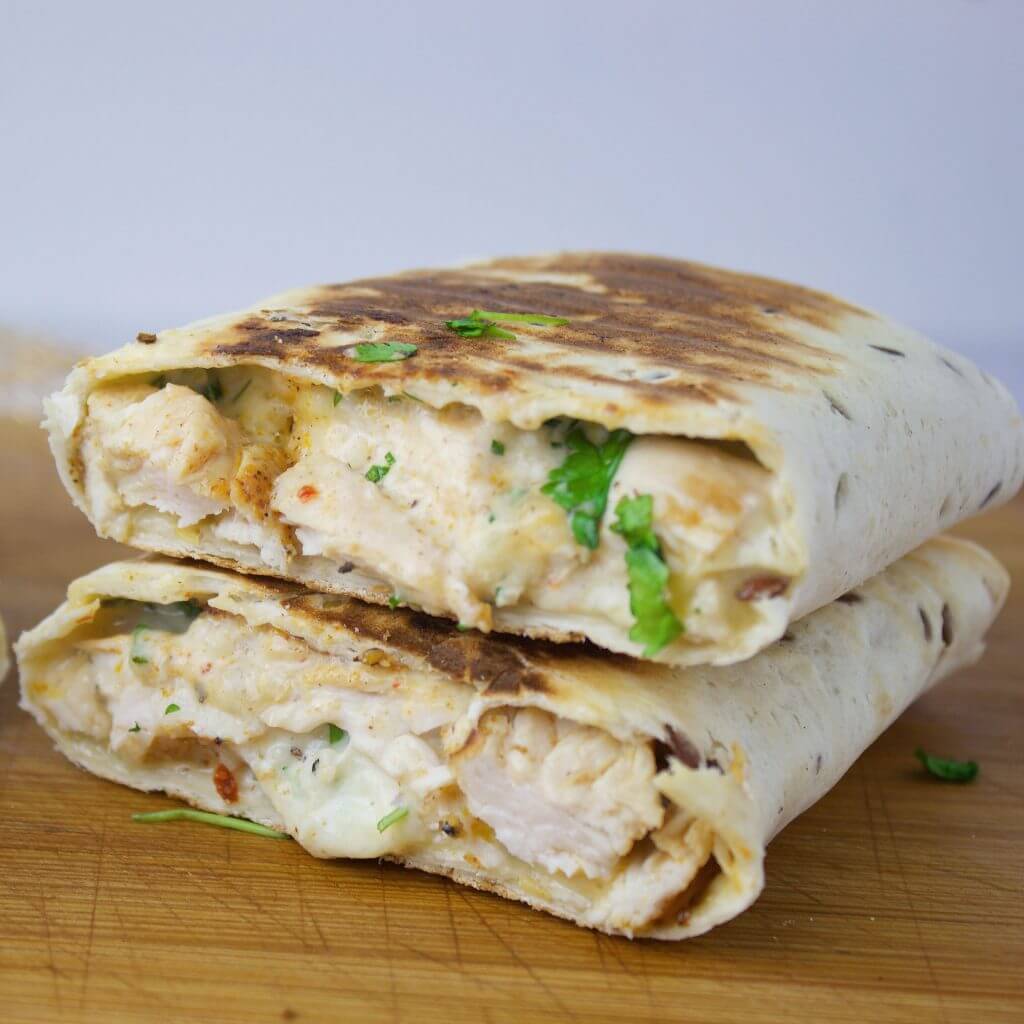 ---
PIN IT: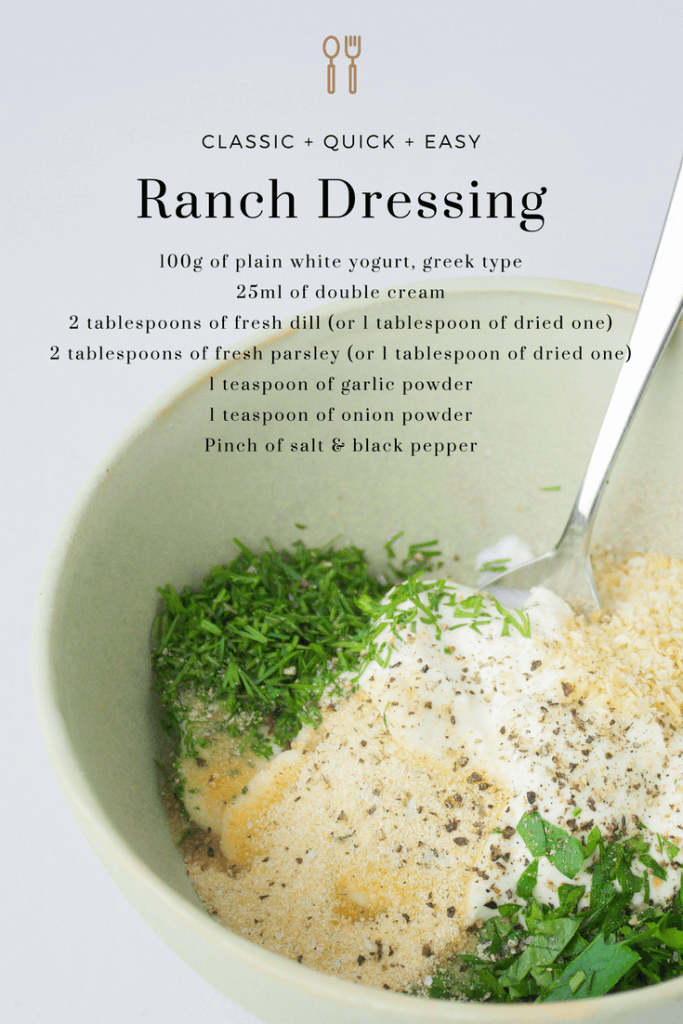 SaveSave
SaveSave
SaveSave
SaveSave
SaveSave
SaveSave
SaveSave
SaveSave
Related posts
Meet the Author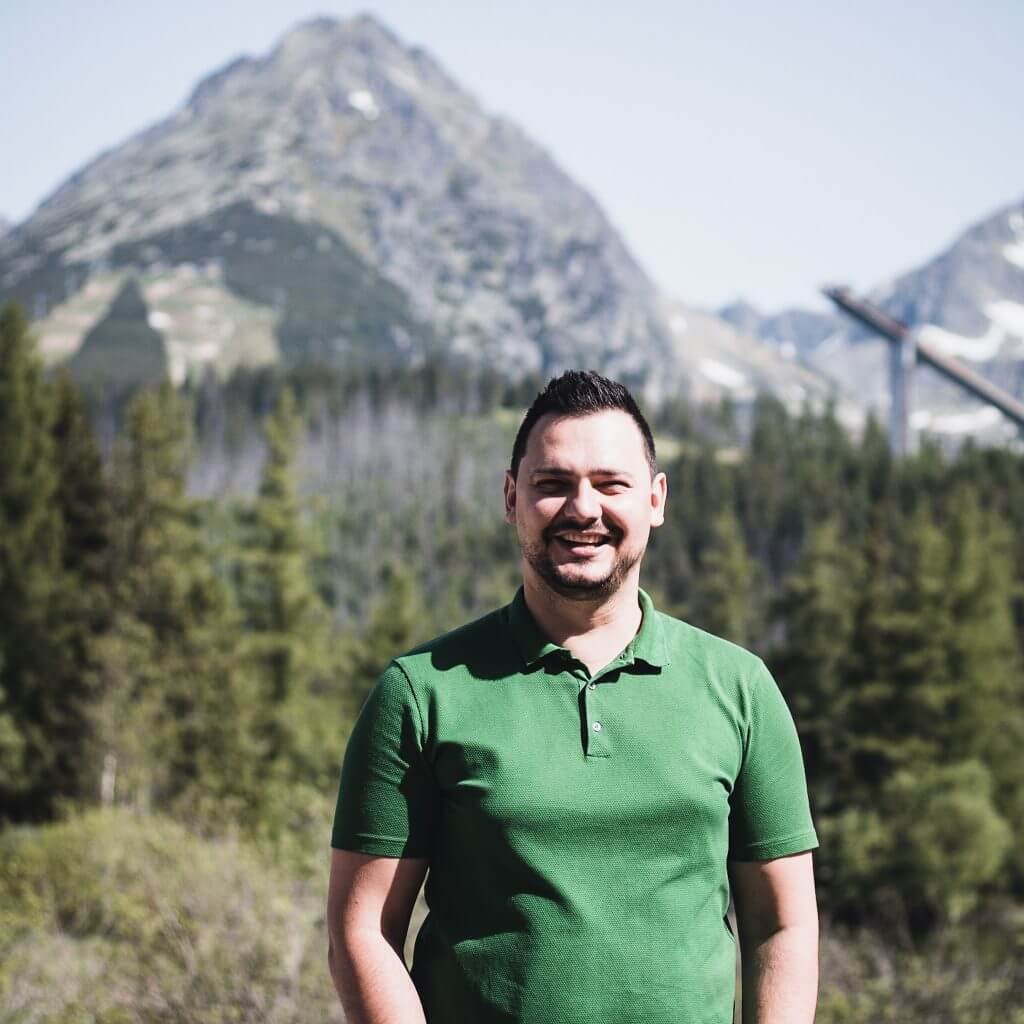 Life is great, cheese makes it better...
Hi, my name is Jan and I am the creator of Taste Is Yours. A food blog were I share my most favorite recipes and food related stories...
Learn more
Subscribe now!
* You will receive the latest news and updates once a new recipe goes live!