Stuffed cabbage rolls (golabki, holubki, töltött káposzta) perfect as a healthy and satisfying summer meal for your family.
Oh yeah, this dish definitely belongs to my most favorite ones 🙂 I just love it 🙂 Stuffed cabbage rolls are popular not only within my family but across all of the Central East and Eastern European countries. The recipes might be slightly different and some of the ingredients can be changed. But the core, which is the cabbage, rice and meat and the way of cooking them stays the same. In East Slovakia (Zemplín area), you can find them on weddings, after baptism ceremonies or even on burial feasts. They are also very popular in Hungary (töltött káposzta) and in Poland (golabki).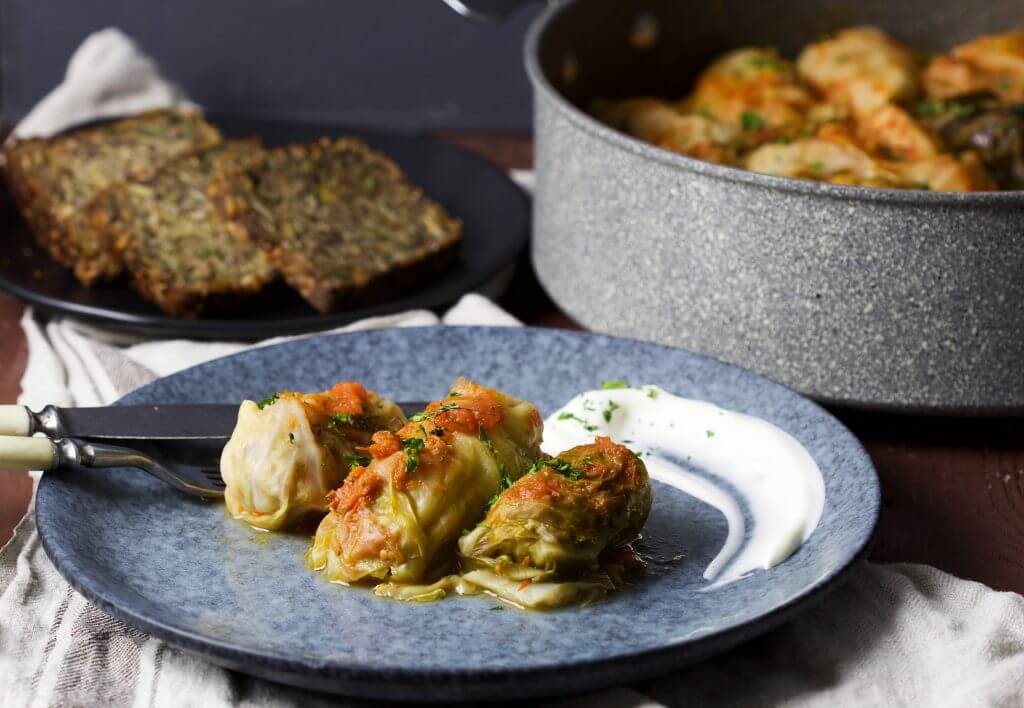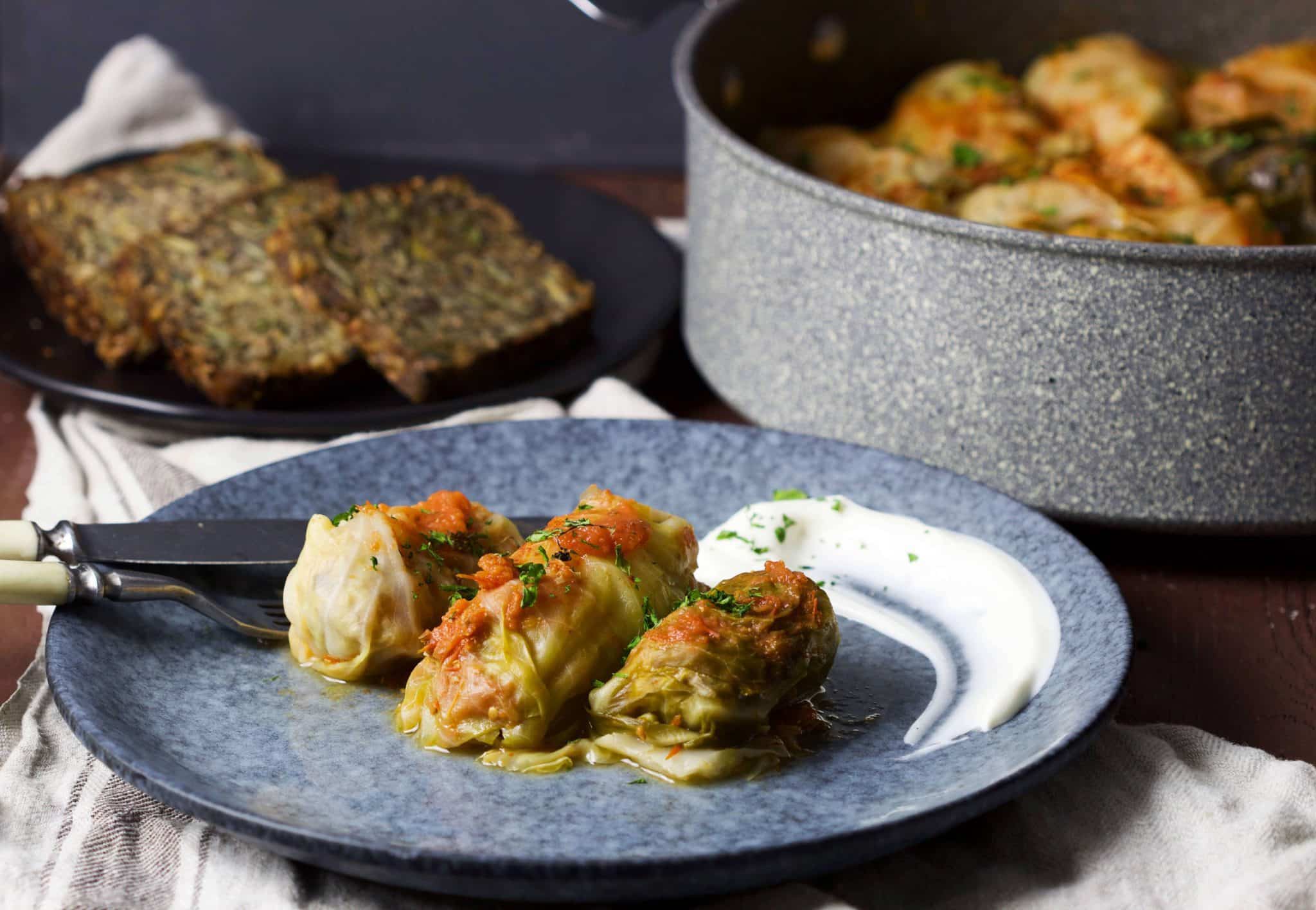 Although many people think that they are originally Hungarian, the truth is that they are coming from the Balkans. The first recipes were brought to our countries from Romania and Turkey during the Ottoman Empire times (between 15-17th century).
I am making them 2-3 times per year and still learning the perfect recipe 🙂 This time I have changed the white rice for a roasted buckwheat. To my surprise, there was no difference in taste. And thanks to this slight change, the dish got a bit healthier look. 🙂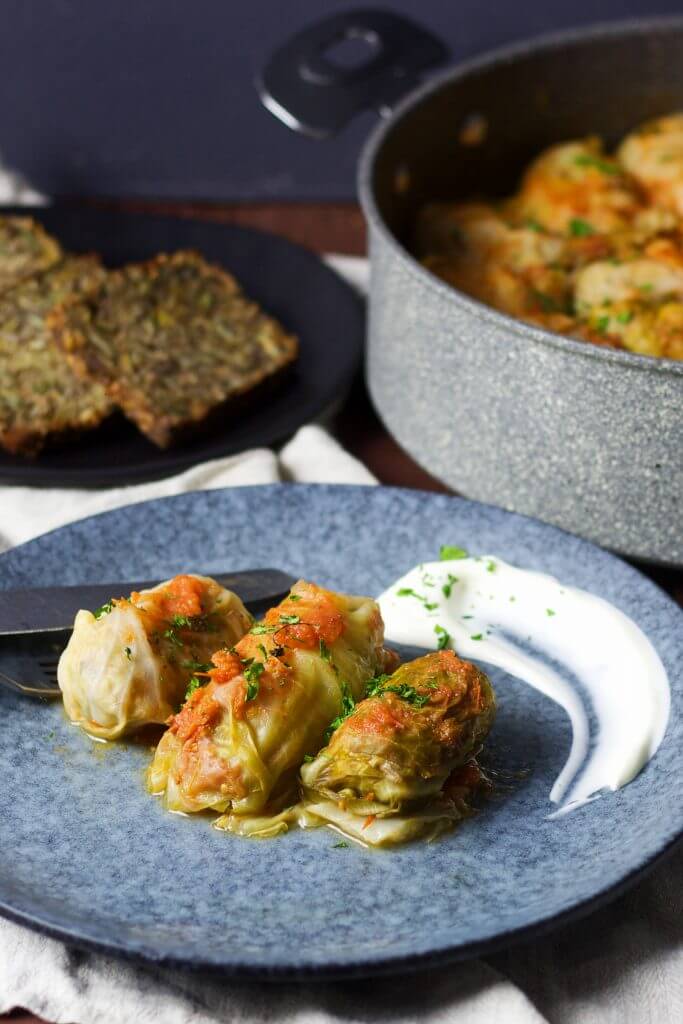 Easy recipe for tuffed cabbage rolls (golabki, holubki, töltött káposzta)
SaveSave
SaveSave
SaveSave
Easy recipe for tuffed cabbage rolls (golabki, holubki, töltött káposzta)
Przepis autorstwa tasteisyours
Danie: Dinners, Lunches, Recipe book
Stopień trudności: Łatwe
Czas przygotowania
20
minut
Składniki
1 cabbage (I used the spring one, which has softer leaves)

500g of minced pork meat

1L of tomato sauce (in case you use passata mix it with the water from the cabbage)

2 cloves of garlic, minced

1 jajo

2 łyżki suszonego majeranki

200-300g of roasted buckwheat

2 bay leaves

4-5 whole black pepper seeds

3 allspice

salt and black pepper

for serving: sour cream, chopped parsley, fresh bread
Instrukcje
Cook the roasted buckwheat according to the instructions on the package. Once cooked, drain, set aside, and let to cool completely.
Bring water to a boil in a bigger pot. Season with 2 tablespoons of salt and place in the whole cabbage. Let the cabbage blanch for some time. Approximately after first 5 minutes, you can either take the cabbage out and chop off the first blanched leaves or just chop them off in a pot. Be careful as the cabbage likes to swim around in a pot. Repeat this step until you take off all the leaves from the cabbage. Once ready, set the cabbage leaves aside and let to cool completely.
Transfer the meat to a bigger bowl and season with salt, pepper, and the marjoram. Add the cooked and cooled buckwheat beat in the egg and mix well. The best is to use your hands and mix until all the ingredients are well combined.
Place a cabbage roll into your hand, and add approximately 1 tablespoon of the meat mixture into the middle. Fold the cabbage leaf so the meat is completely covered. Transfer to a bigger pot or casserole dish. Repeat this step until you use all the cabbage leaves and the meat. When the cooking dish (pot or casserole) is full, pour the cabbage rolls over with the tomato sauce. Add the bay leaves, allspice, and the black pepper seeds.
Cover with a lid and bring to a boil, then reduce the heat to low and let it simmer for 1 hour.
Serve the stuffed cabbage rolls with the sour cream, chopped parsley leaves, and fresh bread. Also, you can pour over the cabbage rolls with some additional tomato sauce.
Smacznego 🙂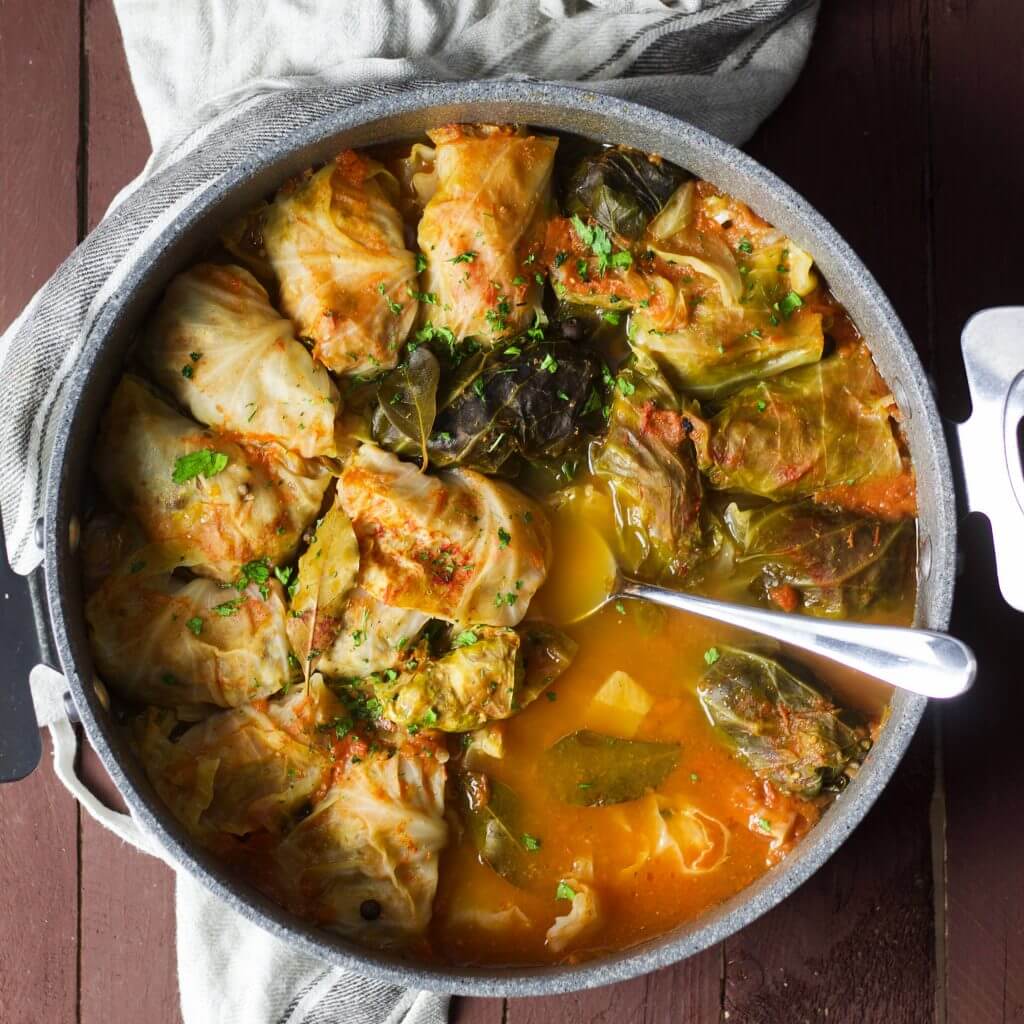 Related posts
Poznaj autora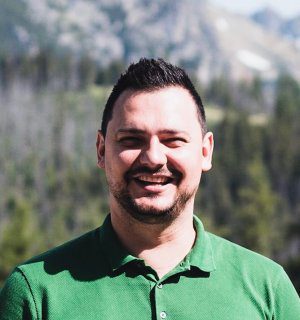 Życie jest wspaniałe, wino czyni je lepszym...
Hi, my name is Jan and I am the creator of Taste Is Yours. A food blog were I share my most favorite recipes and food related stories...
Learn more
Subscribe now!
* You will receive the latest news and updates once a new recipe goes live!