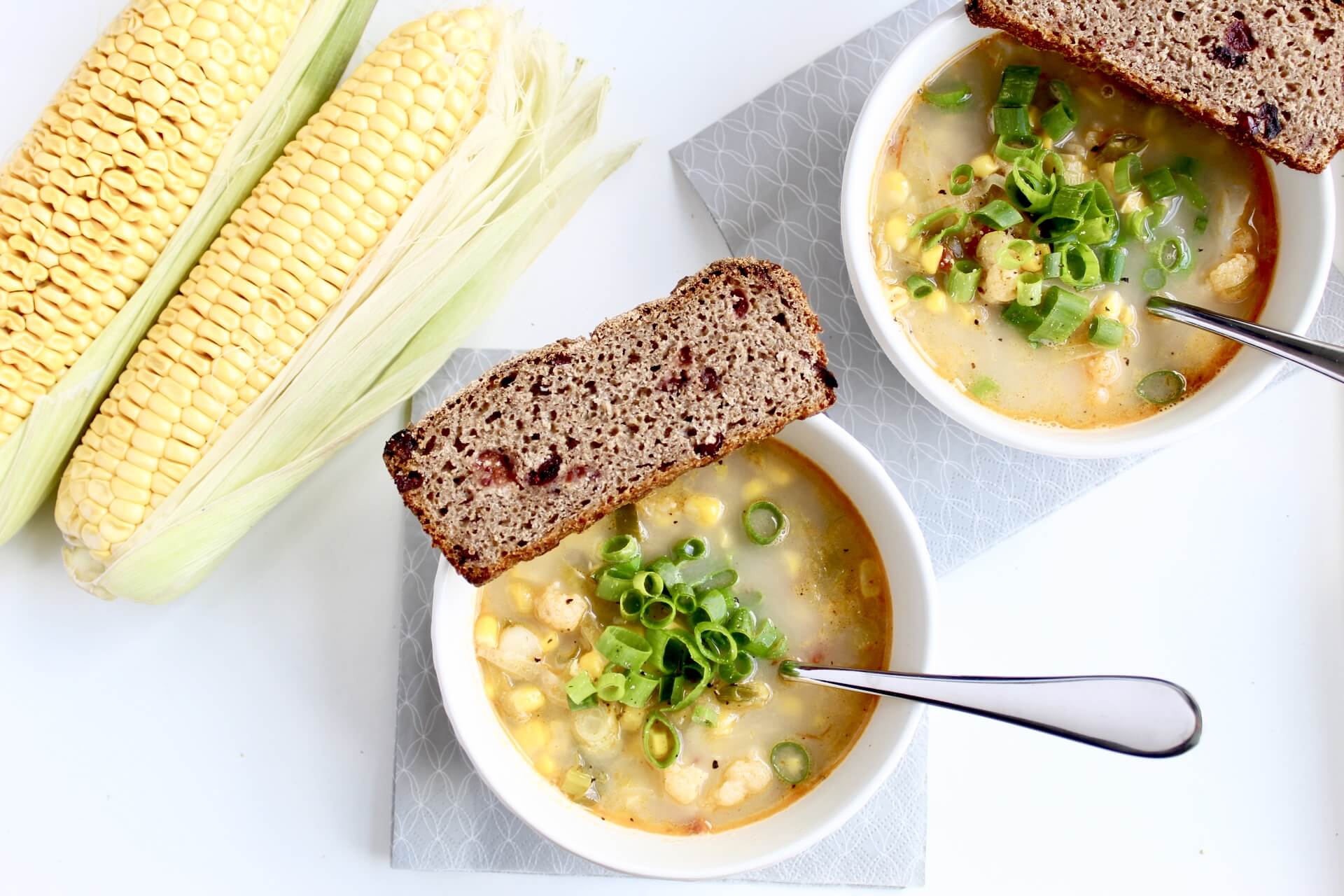 By the way, if you don't know what chowder is, here is a short description. Chowder is a thick soup usually thickened with milk or cream, and you can make two varieties – vegetable or seafood one. As I am currently on my 30-day vegan challenge I have chosen the vegetable version made with rice milk. The taste was actually very interesting as the corn and rice milk gave it a very sweet accent (so if you are a sugar person this soup is perfect for you 🙂 ).
Preparation time is around 45 minutes and the ingredients mentioned below will be enough for 4 servings.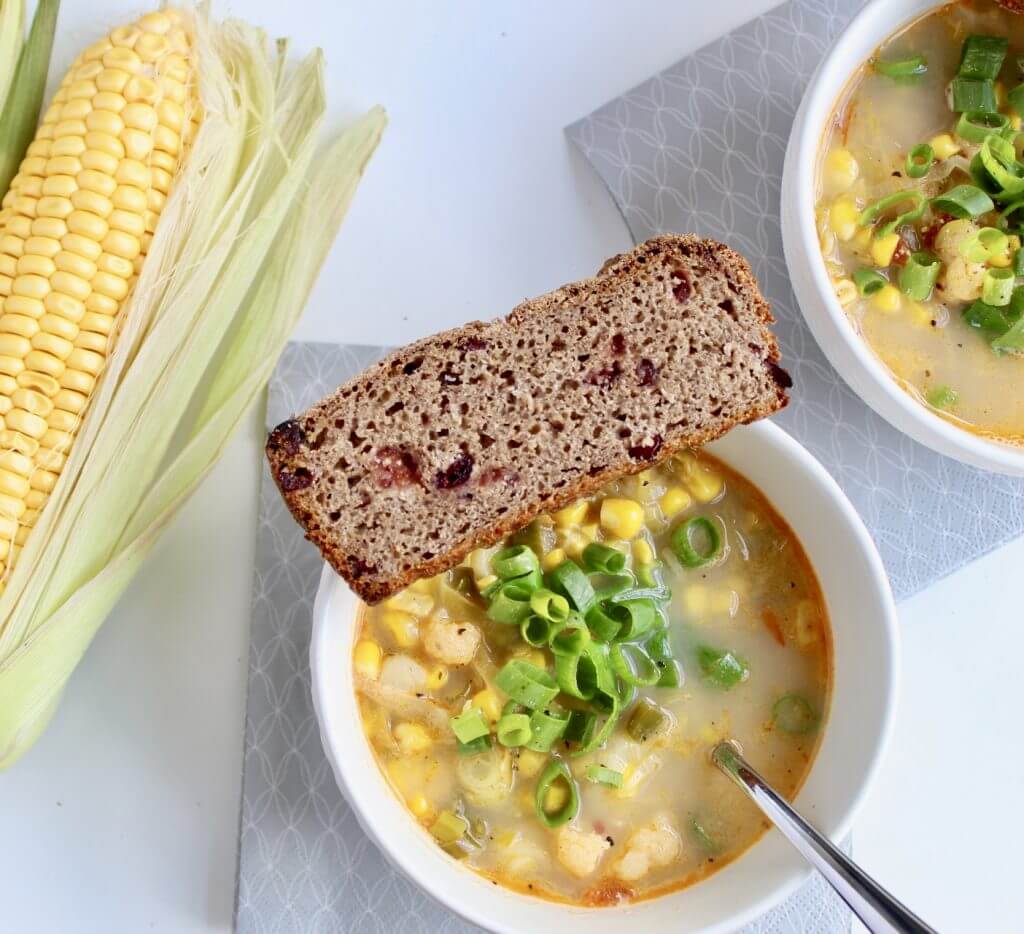 Light, vegan corn chowder with cauliflower and chili for hot summer body
Vegan corn chowder with cauliflower and chili – Easy summer meal
Przepis autorstwa tasteisyours
Course: Dinners, Lunches, Recipe book, VeGaN meals
Cuisine: American
Difficulty: Easy
Ingredients
2 cobs of corn

½ of small cauliflower

5 pcs of sun dried tomatoes

2 pcs of bay leaves

1 allspice

¼ spoon of chilli

¼ spoon of smoked red paprika

3-4 spoons of oil from dried tomatoes

Bunch of fresh chives

1L of vegetable milk (I used a rice one)

1 cup of vegetable bullion

Salt & black papper

1 pinch of nutmeg

1 leek
Directions
Take a sharp knife and peel both cobs of the corn. Cut the dried tomatoes into cubes, cut the cauliflower into smaller pieces and slice the leek into thin slices.
In a bigger pot heat up a 3-4 spoons of dried tomatoe oil, add the corn, cauliflower, chopped tomatoes and all the spices except the nutmeg. Cook for approximately 10 minutes, stiring from time to time.
In a meantime chop the chives. Add the milk into the pot, stir well and cook on a low heat for 15-20 minutes until the cauliflower is soft.
If the soup is thick add the vegetable bullion and loose it a bit. Add the nutmeg, season with salt & black pepper and add 3/4 of the chopped chives. Stir well.
Serve with the leftover chives on top and your favorite bread. Enjoy 🙂
Kukuričný chowder s karfiolom
Chowder je hustá polievka ktorá je zahustená mliekom alebo smotanou a je dostupná v dvoch rôznych verziách. Zeleninovej alebo pripravenej z morských plodov. Kedže ja som práve teraz (30 dní) na vegánskej strave tak som sa rozhodol uvariť verziu s ryžovým mliekom. Chuť polievky bola celkom zaujímavá s tým, že ryžové mlieko a kukurica jej dali dosť veľa sladkosti. Čiže ak máš rád/a sladké jedlá tak táto polievka je pre teba ako vyšitá 🙂
Čas prípravy je okolo 45 minút a dole spomenuté prísady ti vystačia na 4 porcie.
---
2 kukurice
½ malého karfiola
5 kúskov sušených paradajok
2 bobkové listy
1 nové korenie
¼ lyžičky čili papriky
¼ lyžička červenej údenej papriky
3-4 lyžice oleju zo sušených paradajok
čerstvá zelená cibuľka
1L zeleninového mlieka (ja som použil ryžové)
1 šálka zeleninového vývaru
Soľ a čierny mletý peper
1 štipka muškátového oriešku
1 pór
S ostrým nožom orež obe kukurice, rozober karfiol na menšie kúsky (môžeš ich pokrojiť aj nožom ak chceš), pokroj sušené paradajky na menšie kocky a pór posekaj na medajlónky.
V hrnci si ohrej 3-4 lyžice oleja zo sušených paradajok, pridaj karfiol, posekané paradajky, kukuricu a všetky prípravy okrem muškátového oriešku. Var približne 10 minút a od času do času pomiešaj.
V medzičase posekaj zelenú cibuľku. Do hrnca pridaj mlieko, dobre pomiešaj a var na malom ohni 15-20 minút až kým karfiol nezmäkne.
V prípade, že je polievka hustá pridaj zeleninový vývar. Pridaj muškátový oriešok, soľ, čierny peper a 3/4 posekanej zelenej cibuľky. Dobre pomiešaj.
Podávaj s posekanou cibuľkou na vrchu a tvojim obľúbeným pečivom. Dobrú chuť 🙂
SaveSave
SaveSave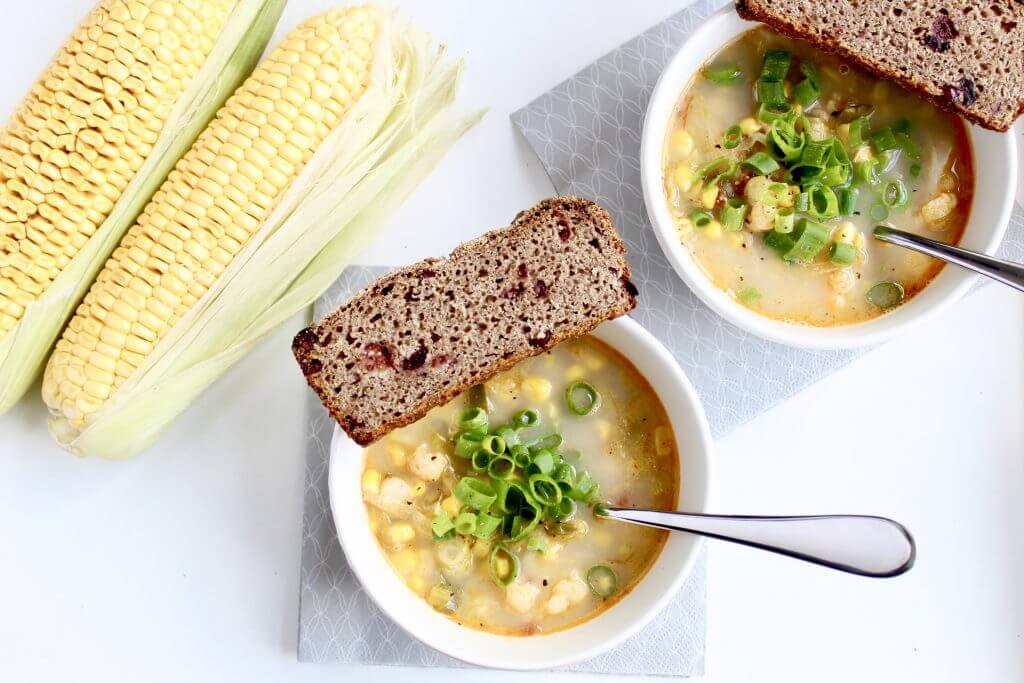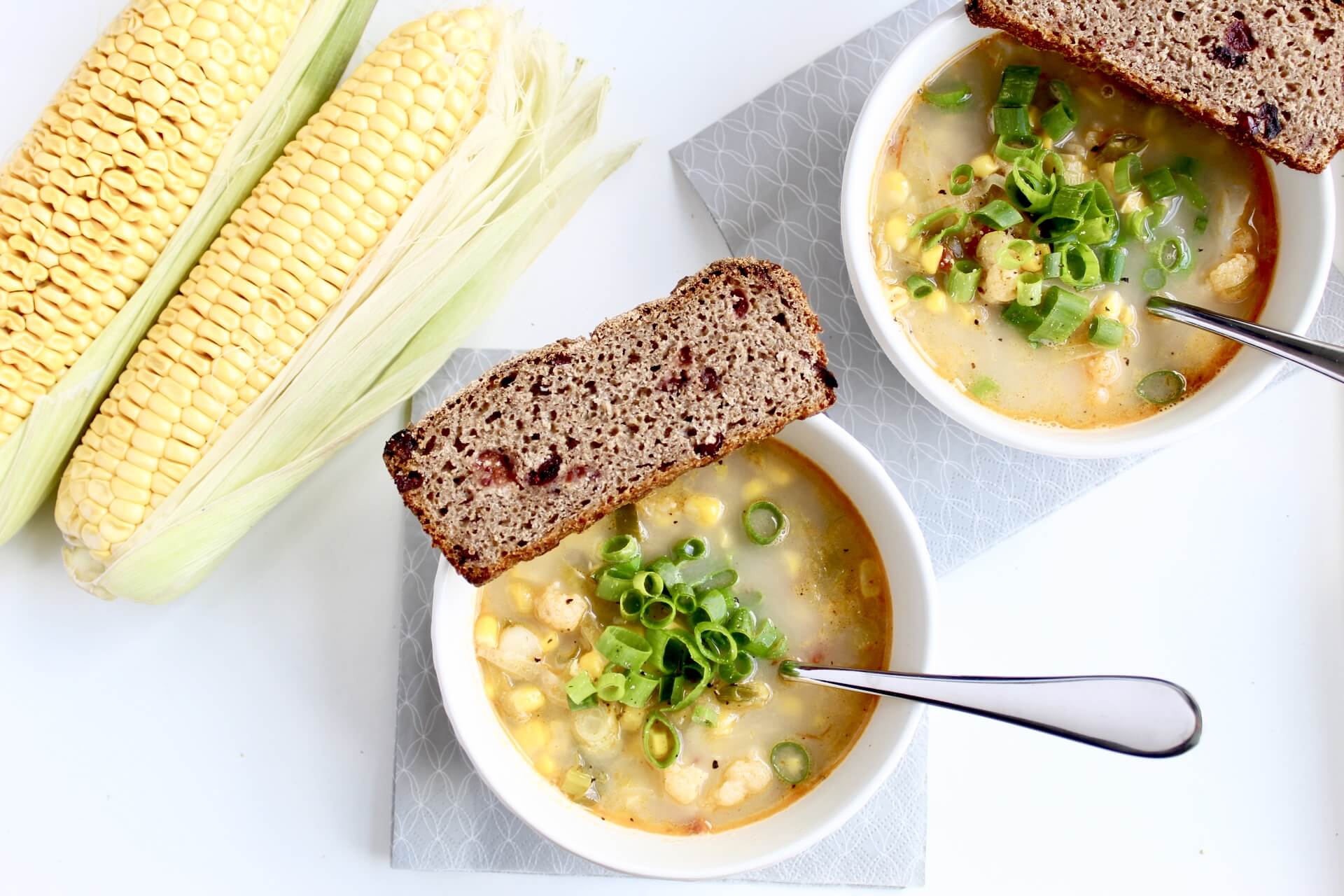 Related posts
Meet the Author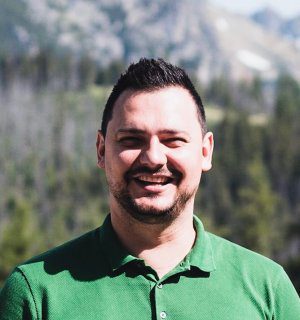 Life is great, wine makes it better...
Hi, my name is Jan and I am the creator of Taste Is Yours. A food blog were I share my most favorite recipes and food related stories...
Learn more
Subscribe now!
* You will receive the latest news and updates once a new recipe goes live!