Vegan Thai peanut butter and quinoa summer salad to satisfy even the most sophisticated taste buds
The weekend is over. As I had some leftover food in my kitchen and fridge I wanted to use it up. The first option was to cook some warming soup from it. But I have chosen to make a fresh and crunchy salad instead 🙂 As usual, it is a very simple and fast one. You need only 15 minutes to cook the quinoa and prepare the rest of the ingredients.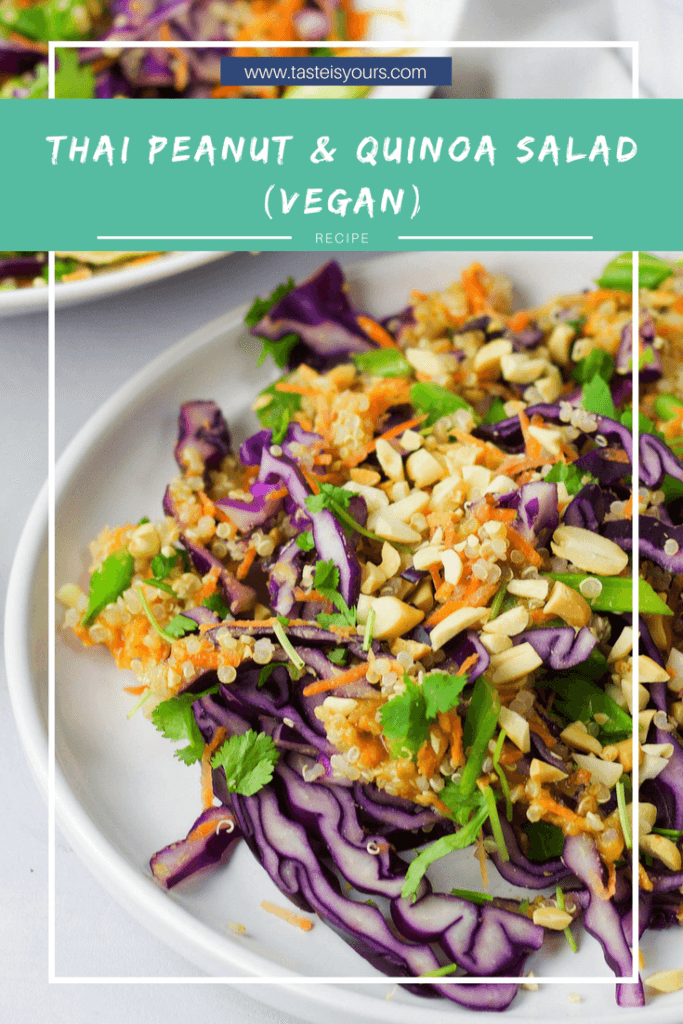 Vegan Thai peanut butter and quinoa salad – easy and delicious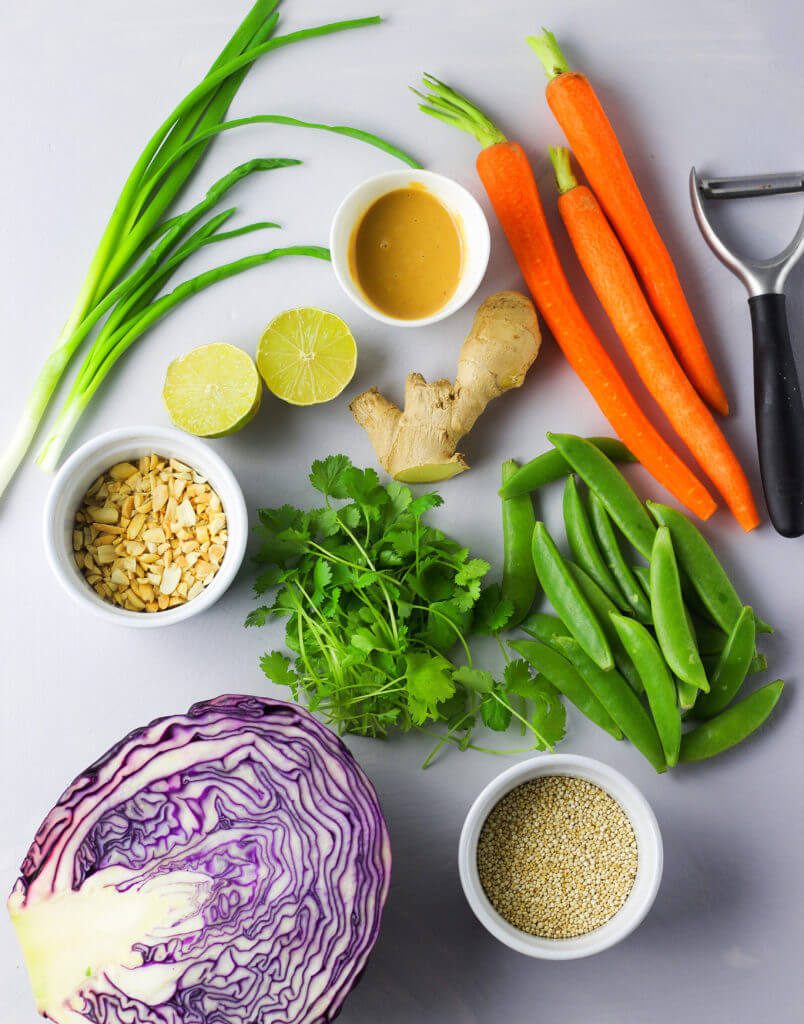 Vegan Thai peanut butter and quinoa salad – easy and delicious
Przepis autorstwa tasteisyours
Danie: Lunches, Recipe book, VeGaN meals
Kuchnia: Thai
Stopień trudności: Łatwe
Czas przygotowania
15
minut
Składniki
¾ cup uncooked quinoa

1 ½ cups of water

1/4 of purple cabbage

3 carrots

1 cup green peas

Bunch of fresh coriander

1 spring onion

2 tablespoons of roasted and salted peanuts

2 tablespoons of peanut butter

1 teaspoon sesame oil

3 tablespoons soy sauce

1 tablespoon maple syrup or honey

1 tablespoon rice vinegar

Juice from 1/2 of lime

2cm piece of fresh ginger

Pinch of red pepper flakes

salt & pepper
Instrukcje
Cook the quinoa according to the instructions on the package. (it should take around 15 minutes). Set aside.
Chop the purple cabbage, peel and grate the carrots. Slice thinly the fresh peas and the spring onion. Grate the ginger.
In a small bowl mix the peanut butter, sesame oil, soy sauce, rice vinegar, lime juice, freshly grated ginger and a pinch of red pepper flakes. You can season the sauce with some salt & pepper if you wish.
Mix all the ingredients (veggies and quinoa) in a bigger bowl and add the peanut sauce. Stir well until all the ingredients are well combined.
Sprinkle the salad with the roasted peanuts and chopped coriander.
Smacznego 🙂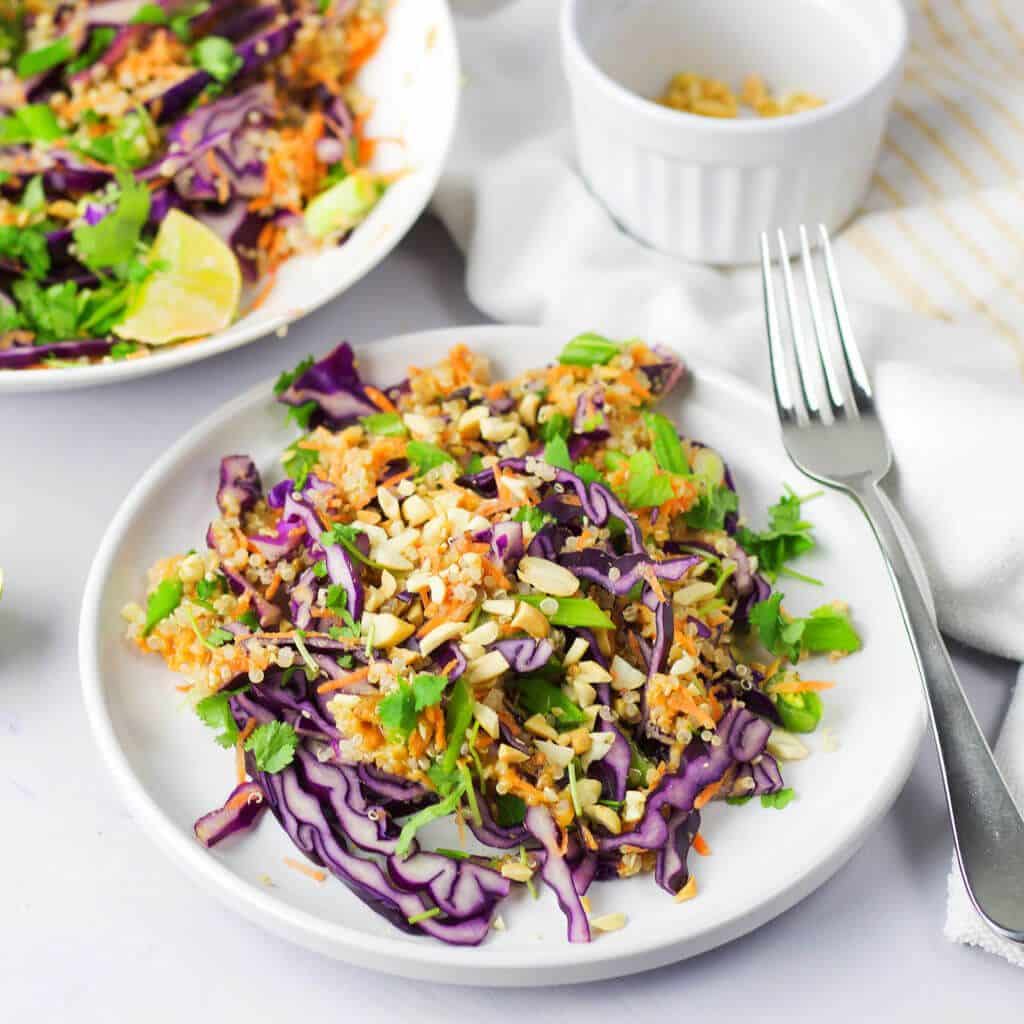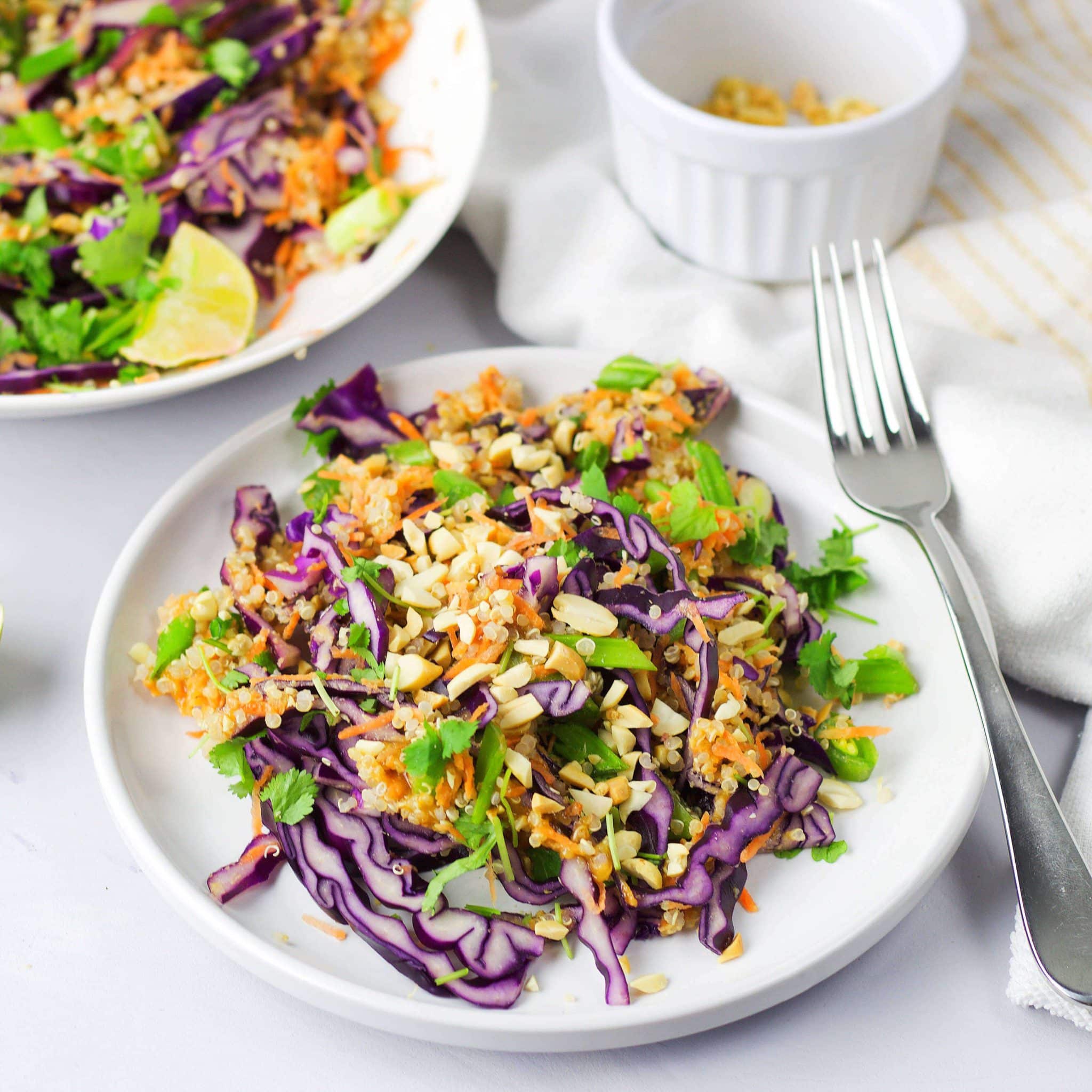 SaveSave
SaveSave
SaveSave
SaveSave
SaveSave
SaveSave
Related posts
Poznaj autora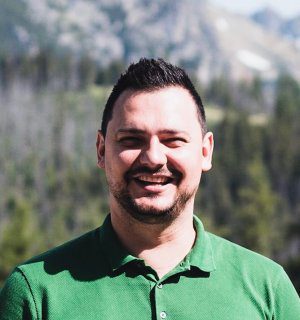 Życie jest wspaniałe, wino czyni je lepszym...
Hi, my name is Jan and I am the creator of Taste Is Yours. A food blog were I share my most favorite recipes and food related stories...
Learn more
Subscribe now!
* You will receive the latest news and updates once a new recipe goes live!