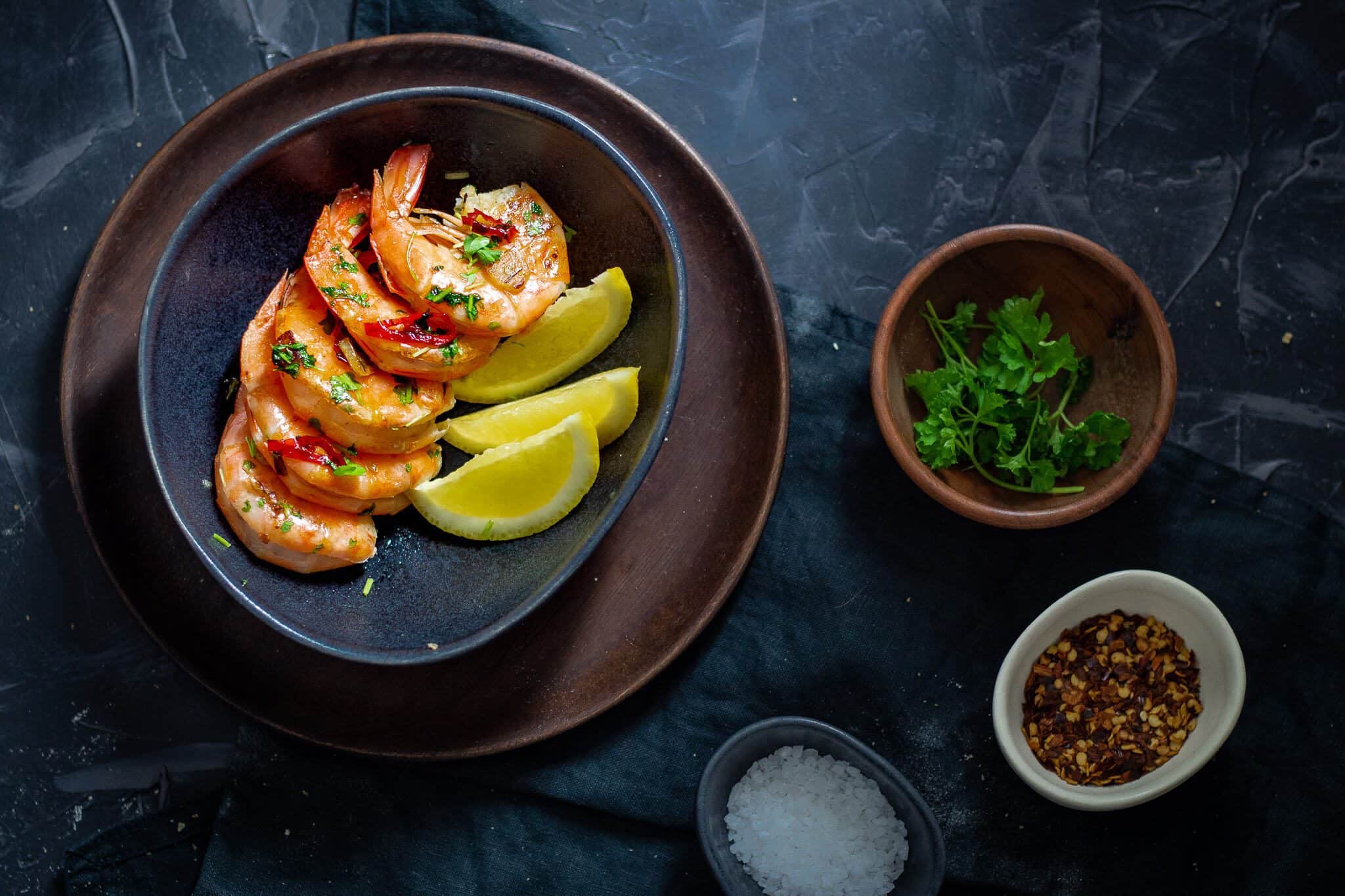 Prawns with chili, garlic and parsley – appetiser
Hello friends. It has been a while since I made and posted my first prawn recipe. And what has changed since then and what for I am giving you this new version?
So first of all. I've learned to clean the prawns properly. I always wear thin plastic gloves, use a small 7cm paring knife and rinse them twice under running cold water. During the first rinse I firmly hold the prawns in one of my hands and remove the head with my second hand – I grab the head, then turn and pull it away from the body. Once I removed all the heads, I cut the prawns lengthwise (the back part opposite the legs) just about 3mm inside and take out the thin vein. This dark vein is actually intestines of the prawns and if you leave some of it inside, it might destroy the taste of the prawns.
Once I deveined the prawns I rinse them for the second time and set aside on a paper towel. I do not take the skin down as I tried it once and the prawns came out very strange in taste and texture. So I keep it on the prawns. Also, I like to get my hands dirty while eating them 🙂
And what about the recipe? I still keep it simple and use almost the same ingredients and different proportions than before. Also, I have exchanged the olive oil and butter mix with a clarified butter which allows me to fry the prawns on a higher temperature. The rest of the recipe for prawns with chili, garlic a​nd parsley is written below.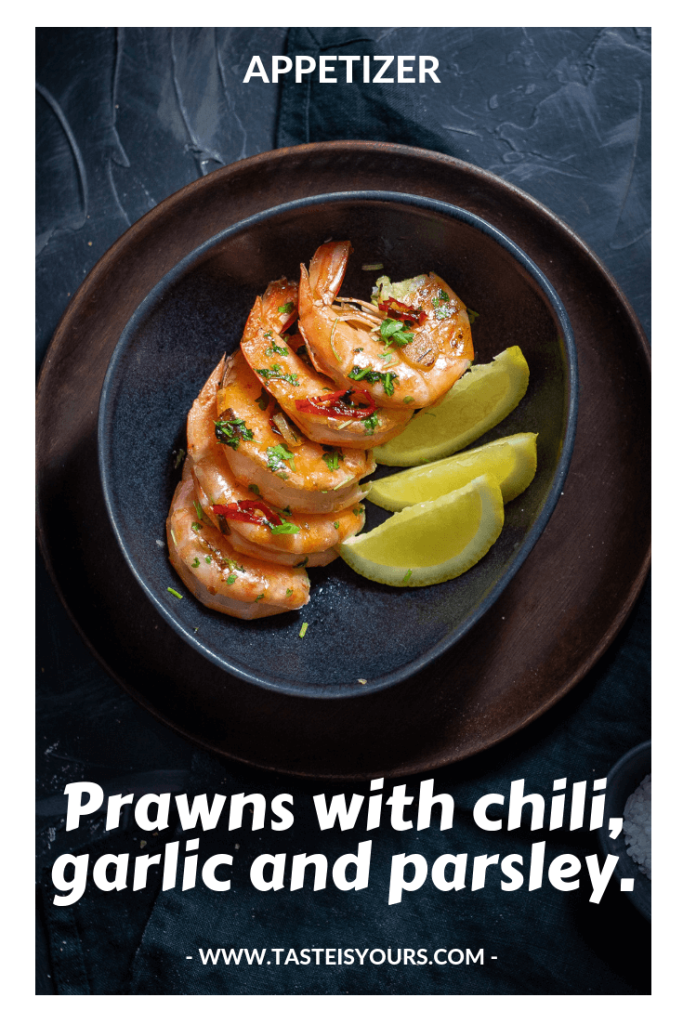 Prawns with chili, garlic a​nd parsley – easy recipe
Prawns with chili, garlic a​nd parsley – easy recipe
Przepis autorstwa tasteisyours
Course: Appetizers, Dinner, Recipes
Cuisine: Spanish
Difficulty: Easy
Ingredients
14 pcs of tiger prawns, for 2 people (you can use another type of prawns as well)

4-5 cloves of garlic

1 medium red chili pepper

2 tablespoons of chopped parsley

1 lemon

1 tablespoon of clarified butter

crusty bread, baguette or ciabatta
Directions
Clean your prawns and prepare them for cooking (my tips are mentioned above). Peel and chop the garlic, deseed and finely slice the chili, chop the parsley.
Heat up a bigger pan over medium heat and add the clarified butter. Once it is melted add the garlic and the chili and roast for 2 minutes.
Add the prawns into the pan and roast for 2 minutes per side. Sprinkle with chopped parsley and serve immediately.
Serve with fresh crusty bread, baguette or ciabatta and few lemon wedges. Enjoy 🙂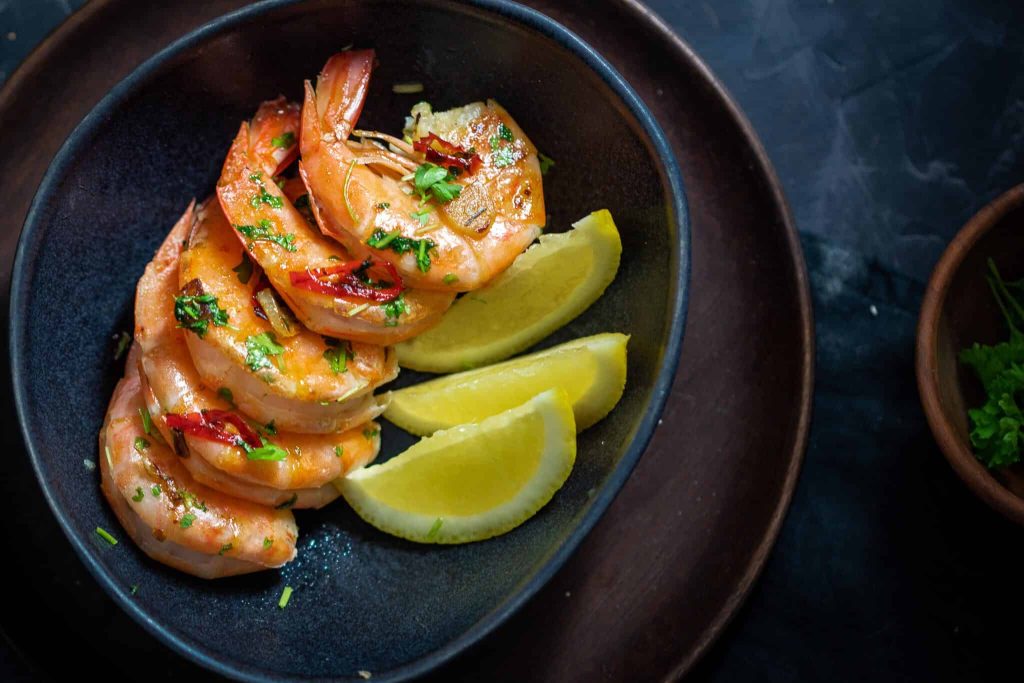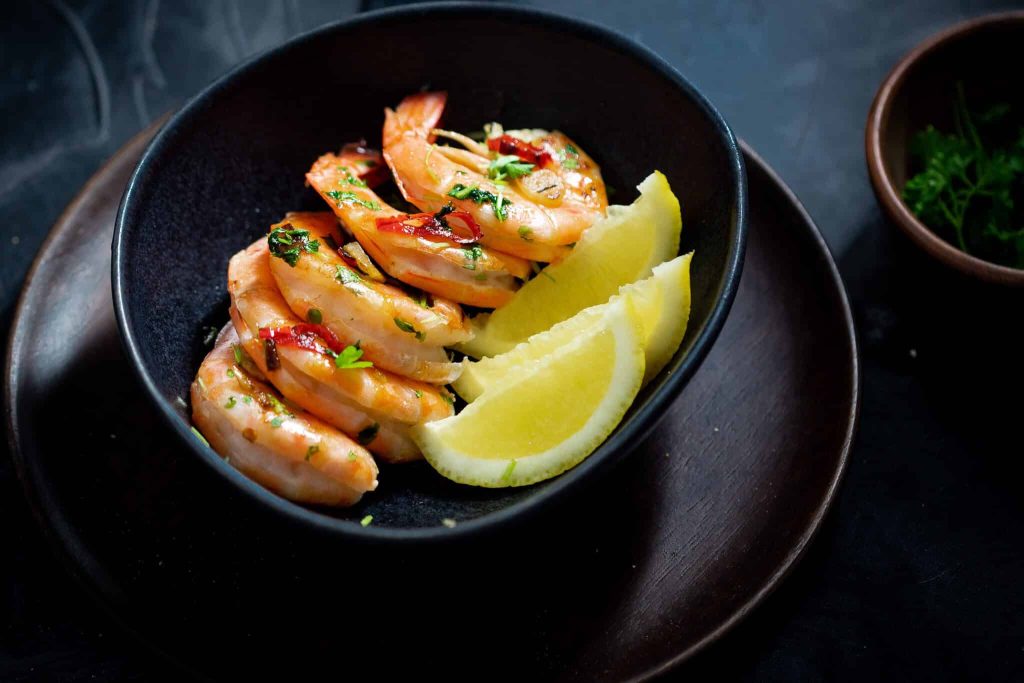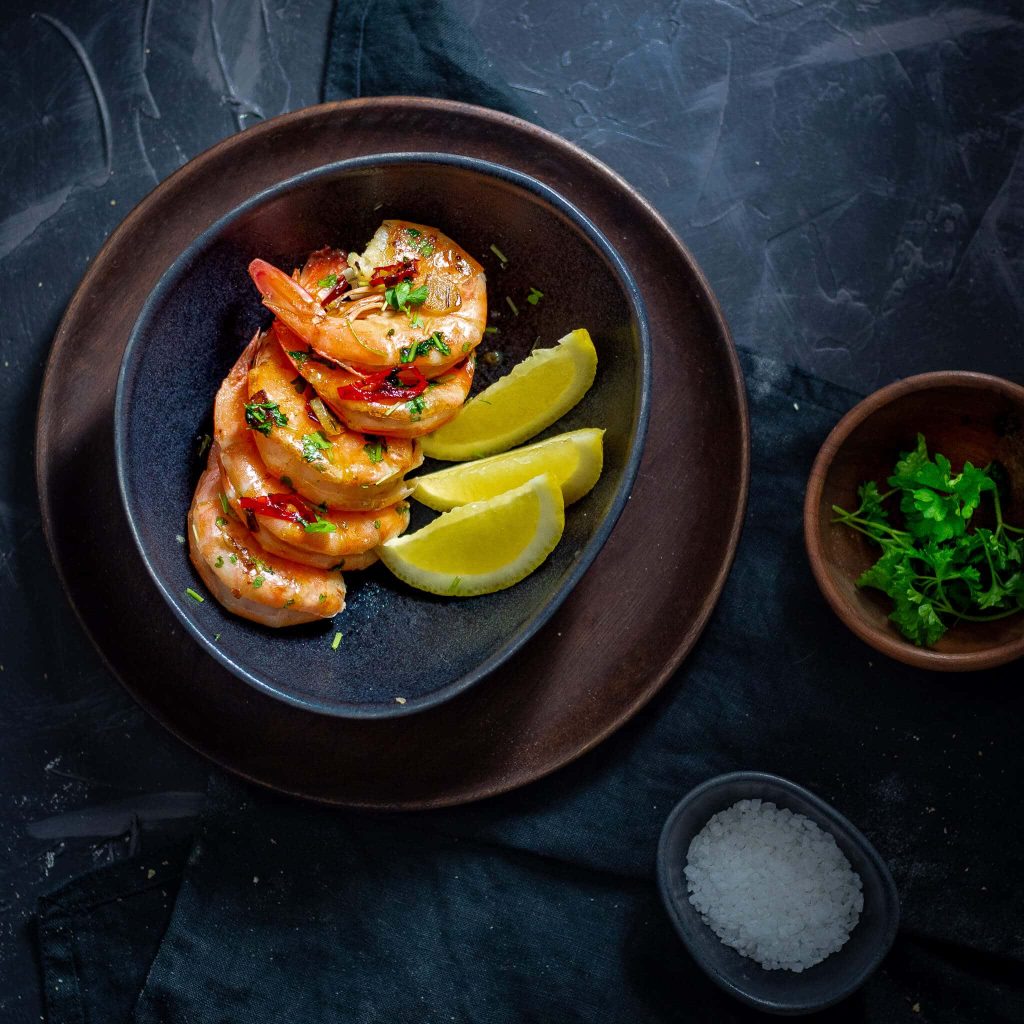 Related posts
Meet the Author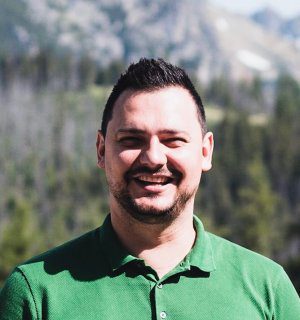 Life is great, wine makes it better...
Hi, my name is Jan and I am the creator of Taste Is Yours. A food blog were I share my most favorite recipes and food related stories...
Learn more
Subscribe now!
* You will receive the latest news and updates once a new recipe goes live!