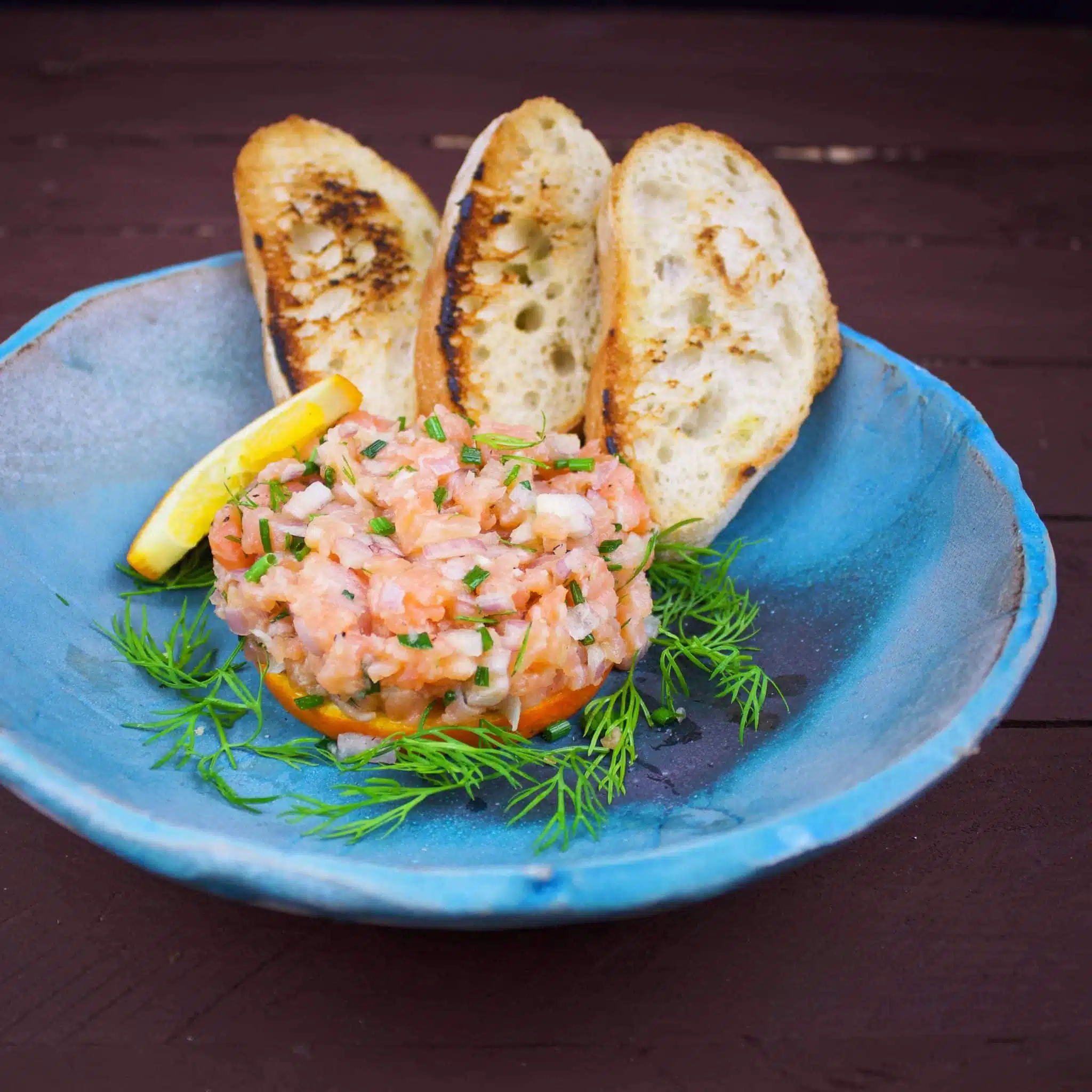 Smoked Salmon Tartare
Lately, it is very hard to find a good quality fish in the stores. The once available are visibly not fresh and for sure not suitable for raw eating. But as I still craved a good salmon tartare I decided to experiment a little bit 🙂 I made one with smoked salmon 🙂 It turned out very yummy and only an experienced foodie would tell the difference. The recipe is very easy and besides the smoked salmon, it requires only a few ingredients. Small hint before cooking, be very cautious with the salt. The smoked salmon can be very salty so it is better to try it before you add a spoonful of salt into it 🙂
This recipe serves 2 portions and requires less than 10 minutes for preparation.
PS: the blue bowl I used is handmade and created by Ceramic Studio MGart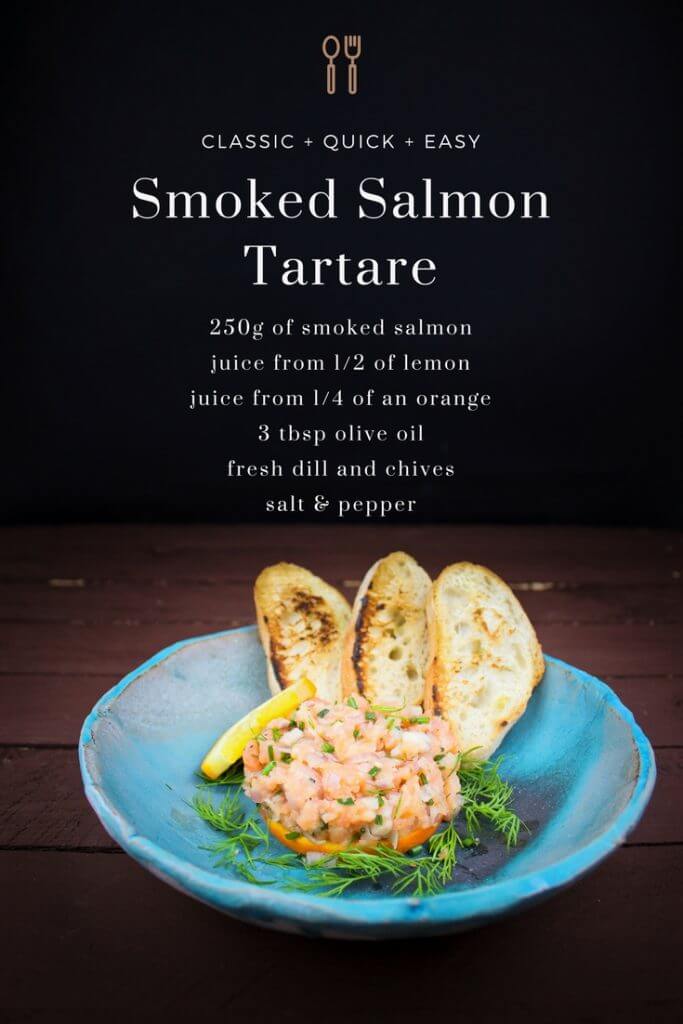 The best Smoked Salmon Tartare
The best Smoked Salmon Tartare
Przepis autorstwa tasteisyours
Course: Recipe book, Small bites, Lunch
Difficulty: Easy
Ingredients
250g of smoked salmon

juice from 1/2 of lemon

juice from 1/4 of an orange

3tbsp of olive oil

fresh dill and chives

salt & pepper

Optional: grilled baguette
Directions
Finely chop the smoked salmon, chives, and the dill. Place everything in a bowl and mix well. Add the olive oil, the orange juice and mix properly. At the end, season with a pinch of salt (if needed), black pepper and add the lemon juice. Mix everything well and serve immediately. From my experience is better to add the lemon juice at the end of the preparation. If you add it earlier the acids from lemon juice can make the salmon hard.
Serve the tartare with a grilled baguette (optional) and enjoy 🙂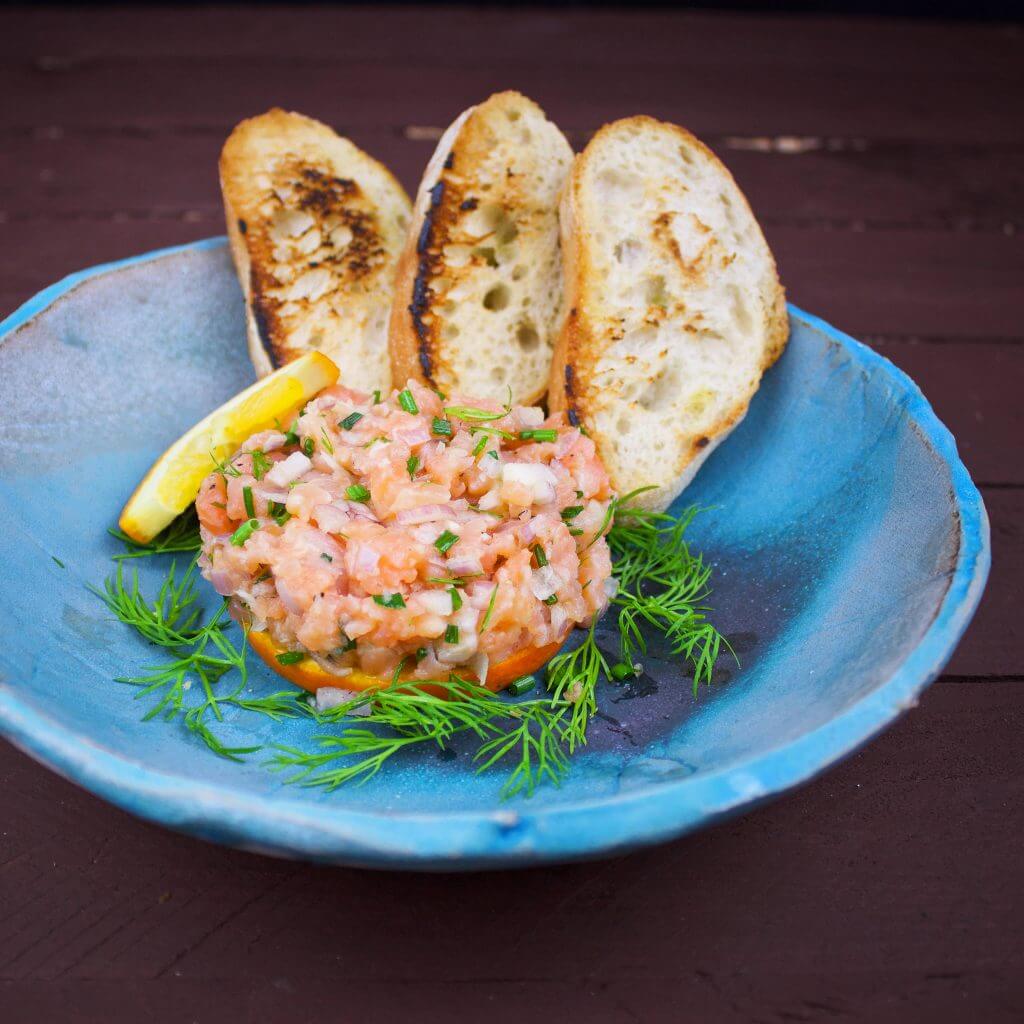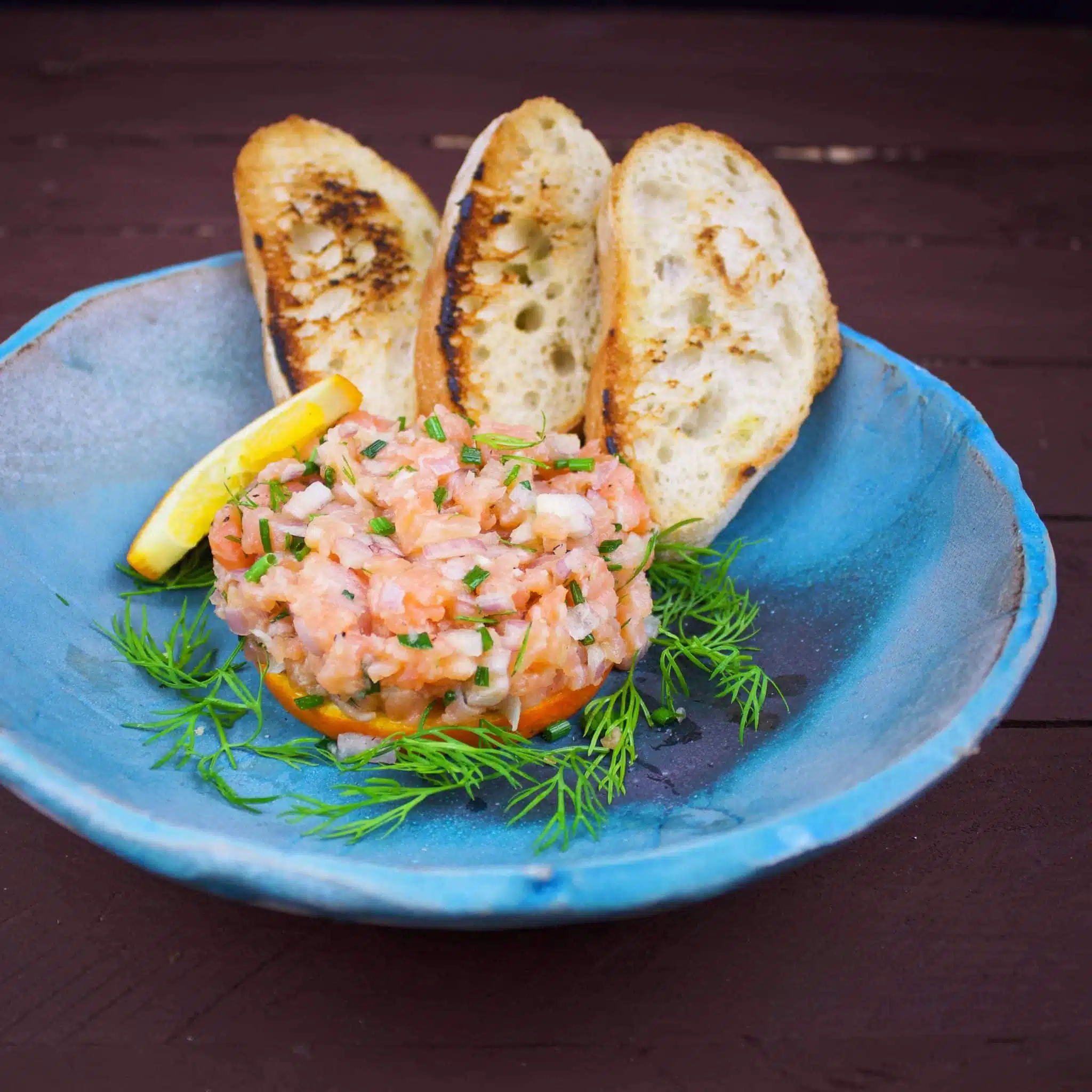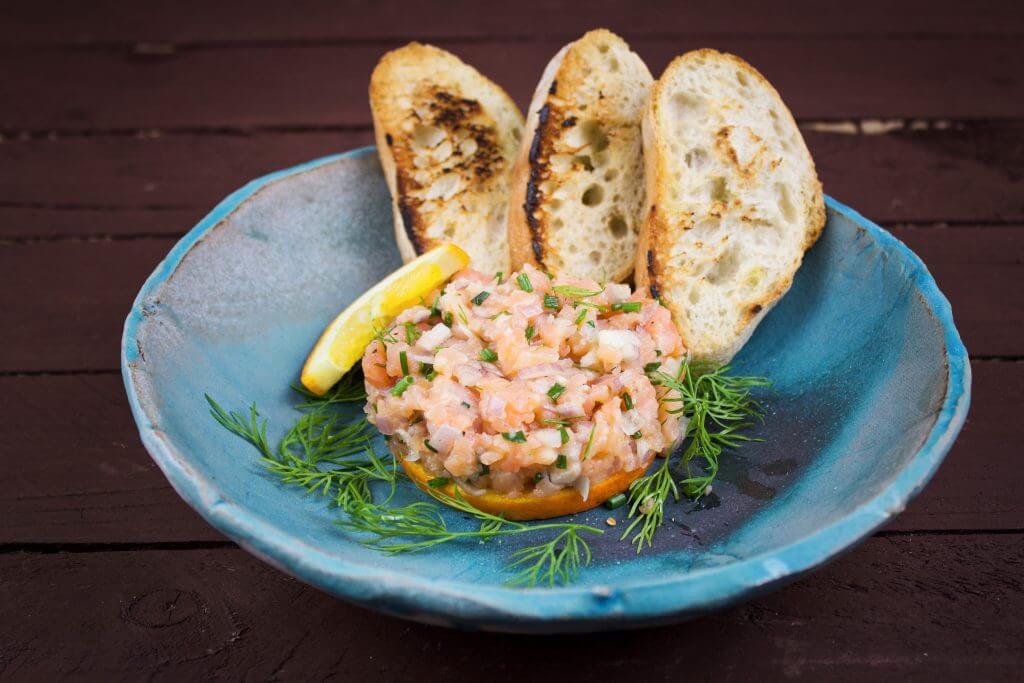 SaveSave
SaveSave
SaveSave
SaveSave
SaveSave
Related posts
Meet the Author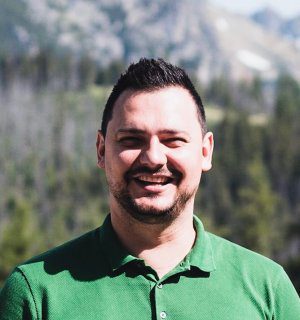 Life is great, wine makes it better...
Hi, my name is Jan and I am the creator of Taste Is Yours. A food blog were I share my most favorite recipes and food related stories...
Learn more
Subscribe now!
* You will receive the latest news and updates once a new recipe goes live!