So here you go. Finally, I have some desert recipe worth to share with you 🙂 VEGAN, no-bake, refined sugar-free and even gluten-free lemon tart. What I like about this recipe is definitely the way it tastes. If I would serve you two different versions of lemon tart (this one and then a traditional one with eggs and double cream) it would be really hard for you to guess which one is which. The only thing which might be tricky is the preparation time. For example just soaking the cashews will take at least 1 hours. And the coconut cream should be chilled for at least 2 or even 4 hours.
But nevertheless, the final product is amazing and definitely worth to try . 🙂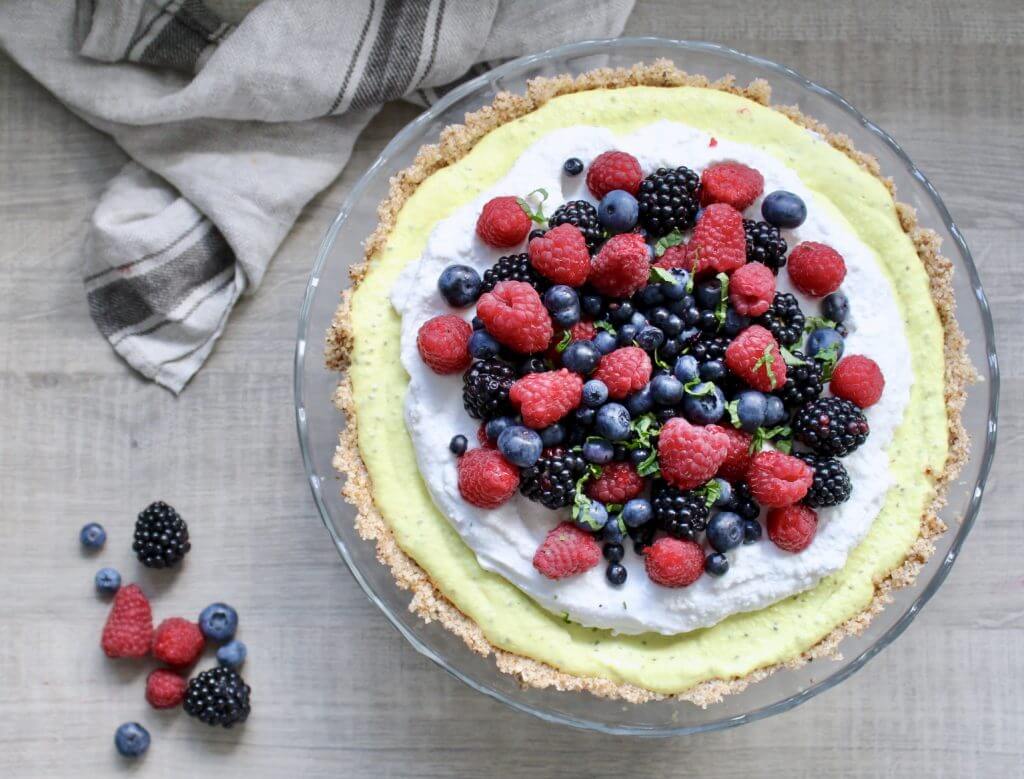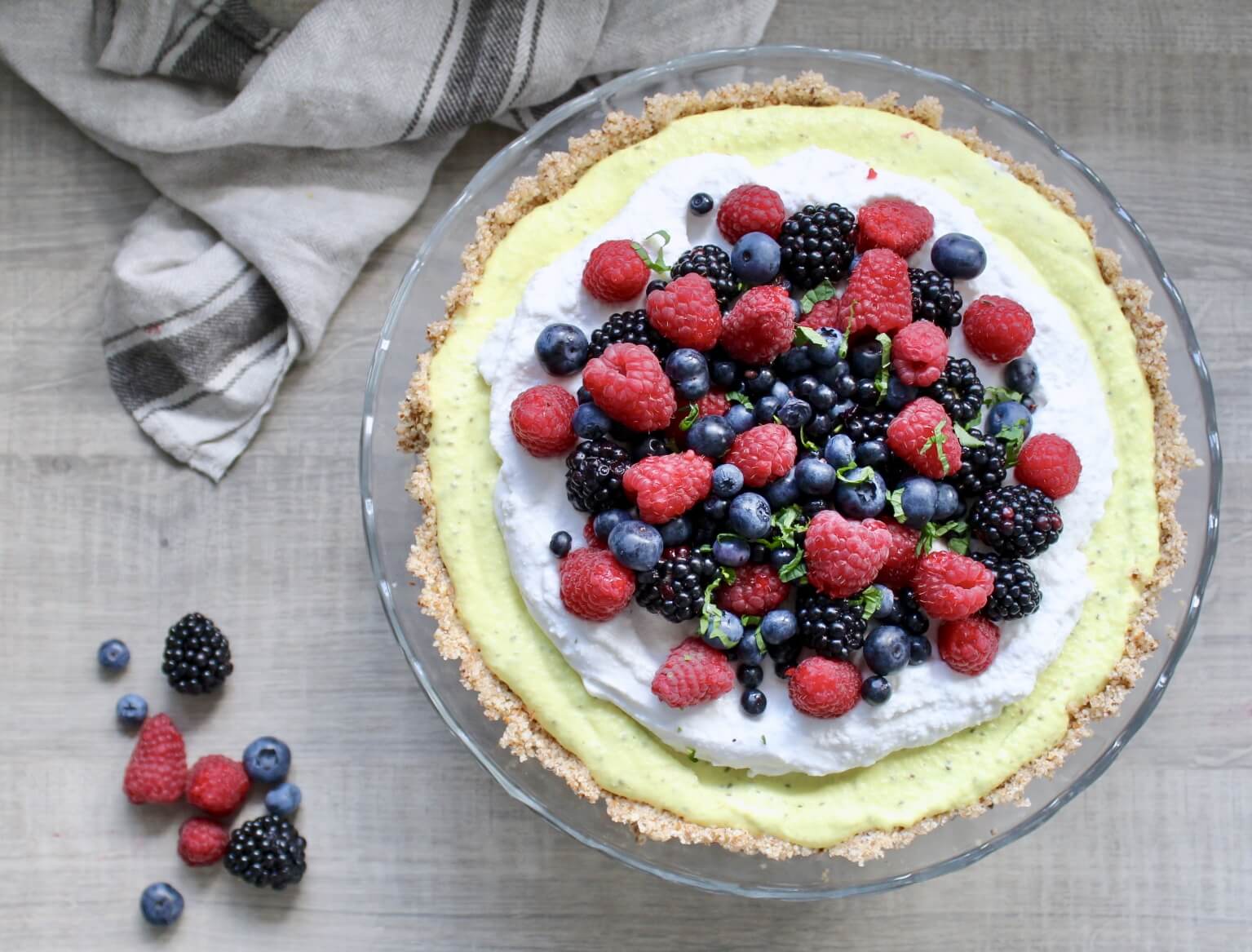 Easy NO bake lemon tart to impress (VeGaN)
Easy NO bake lemon tart to impress (VeGaN)
Przepis autorstwa tasteisyours
Danie: Recipe book, Sweet treats, VeGaN meals
Stopień trudności: Łatwe
Czas przygotowania
30
minut
Składniki
CRUST

160g of sliced almonds (or 180g of whole almonds)

40g of unsweetened shredded coconut

pinch fine sea salt

2 tablespoons (30 ml) maple syrup

FILLING

230g raw cashews, soaked in cool water for 4-12 hours (or covered in boiling water and soaked 1-2 hours)

2 tablespoons (10 g) finely ground white chia seed (I used black one)

145ml light maple syrup

zest from 3-4 large lemons

¾ cup lemon juice

⅛ teaspoon ground turmeric (optional, for color)

pinch fine sea salt

60ml cool water

180g melted and cooled extra-virgin coconut oil

TOPPING

400ml can of unsweetened coconut cream (minimum coconut 70%), chilled at least 2 hours

1 tablespoon (10 ml) maple syrup

½ teaspoon vanilla extract

2-3 cups mixed summer berries, large berries halved or quartered
Instrukcje
CRUST
In the bowl of a food processor, process the almonds, coconut, and salt until finely ground. Drizzle in the maple syrup and pulse until the mixture clumps together. Use moistened fingers to press the crust into the sides, then the bottom, of a tart pan with a loose bottom. Chill.
FILLING
Rinse and drain the cashews and place them in the bowl of a blender with the ground chia, maple syrup, lemon zest and juice, turmeric, and salt. Blend on low, gradually increasing to high, gradually adding the water. Blend on high for 2-3 minutes until silky-smooth, scraping down the sides of the blender as needed. Add the melted coconut oil and blend until just combined; don't over process or the mixture could become grainy. Pour the filling into the chilled crust, and chill until firm, about 4 hours (or cover and chill overnight if you can).
TOPPING
Without tilting or shaking the cans, remove the coconut cream from the refrigerator, open the cans, and scrape the firm top part into the bowl of a stand mixer fitted with the whip attachment, discarding the liquid. Add the maple syrup and vanilla extract and whip until the mixture gets soft. When the tart filling is firm, remove from the refrigerator and top with the coconut cream and berries. Optionally chill again to firm the coconut cream, 30 minutes or up to several hours.Carefully remove the sides of the tart pan and place the tart on a platter or cutting board. Use a large, sharp chef's knife to slice the tart into slender wedges, wiping the knife clean between cuts. The tart keeps well, refrigerated airtight, for up to 3 days.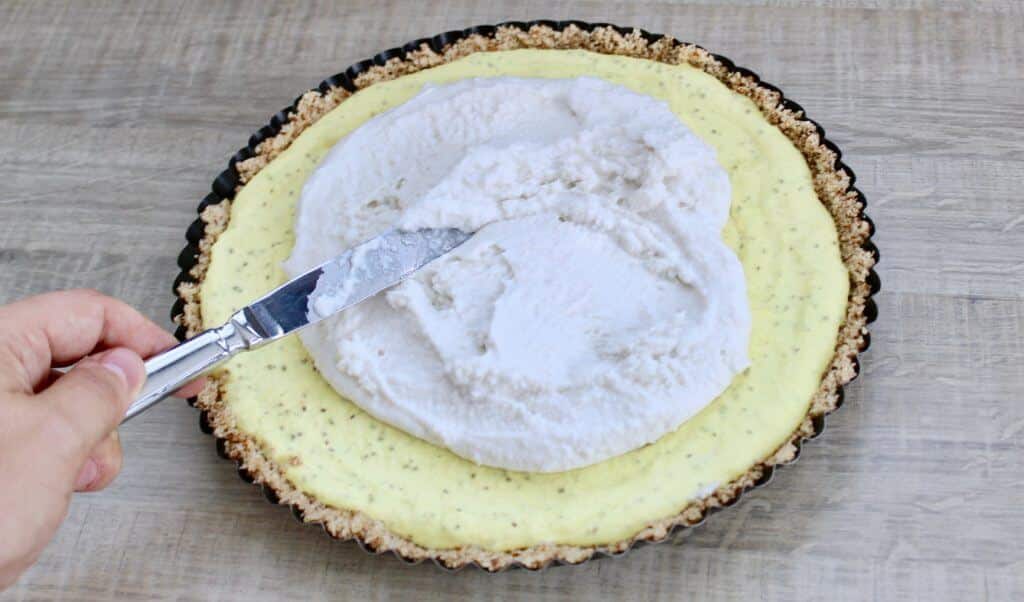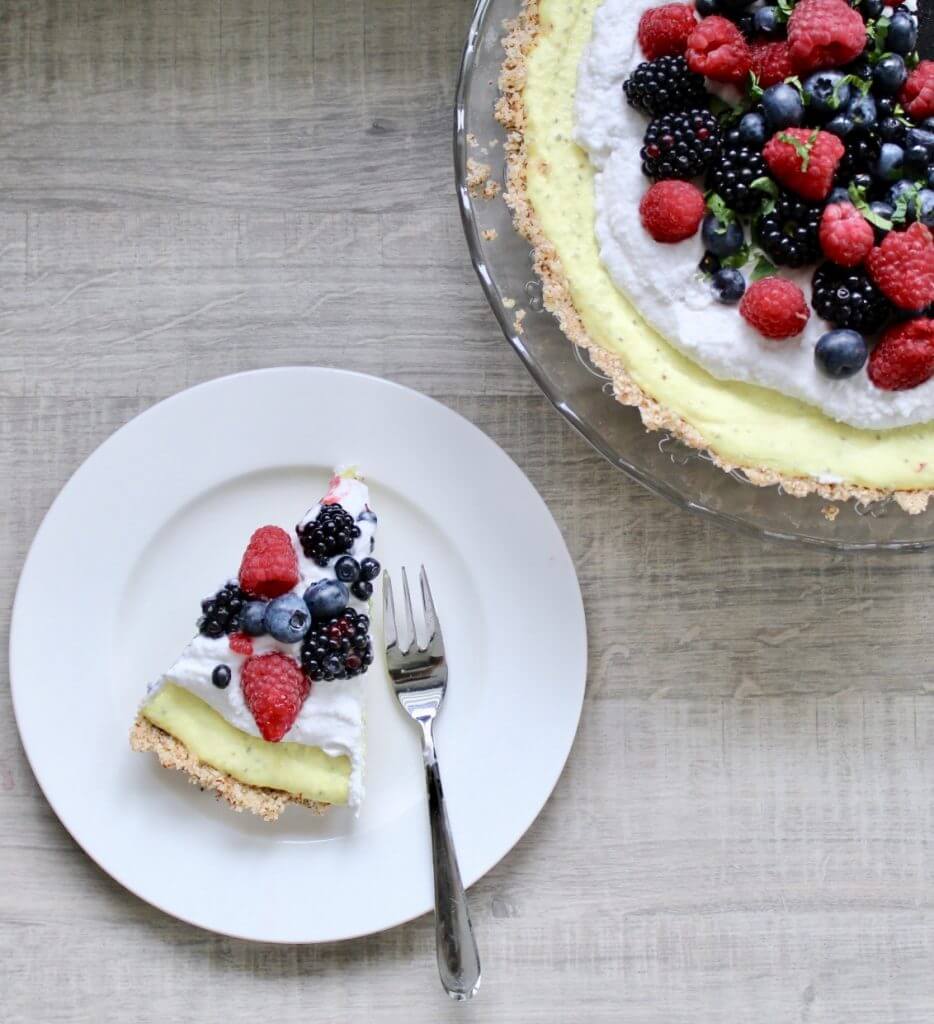 SaveSave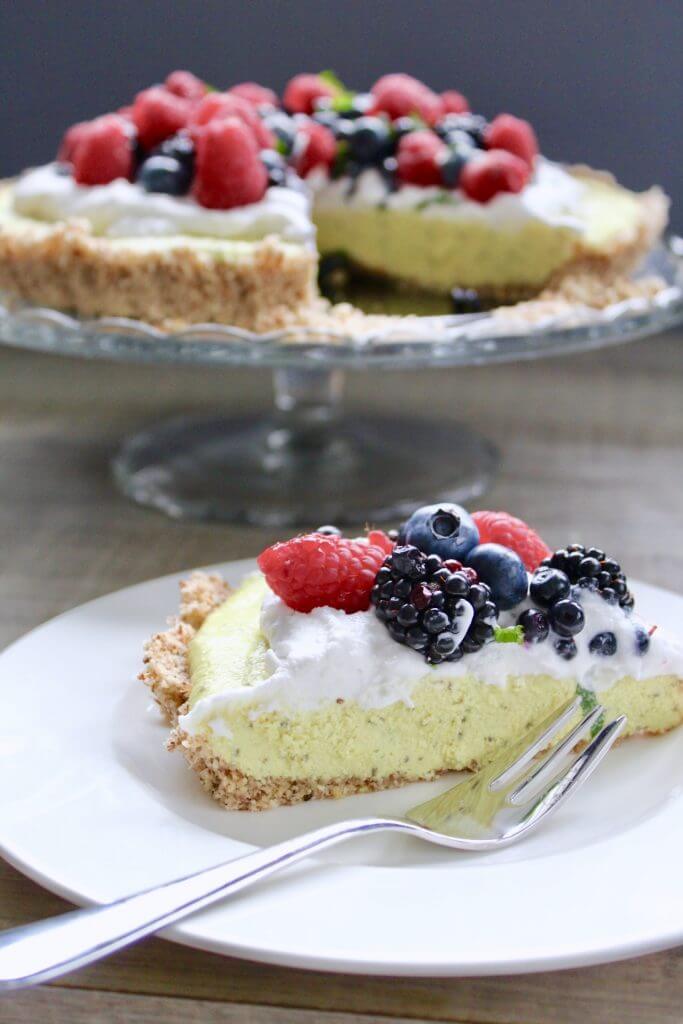 Related posts
Poznaj autora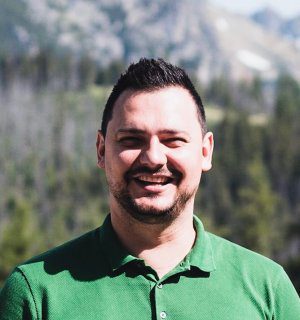 Życie jest wspaniałe, wino czyni je lepszym...
Hi, my name is Jan and I am the creator of Taste Is Yours. A food blog were I share my most favorite recipes and food related stories...
Learn more
Subscribe now!
* You will receive the latest news and updates once a new recipe goes live!